‍When conducting online business, it's essential to encrypt sensitive data so that only those who are authorized can access it.
For example, sensitive personal information and payment data should never be transmitted across the internet.
Fortunately, there are many measures merchants can take to ensure that sensitive data is secure when conducting business over the internet. One of the most effective ways to secure sensitive data is by using SSL certificates.
An SSL certificate is an electronically signed security seal that can be used to verify the authenticity of a website and its related services.
What is an SSL Certificate?
An SSL certificate is an electronically signed security seal that can be used to verify the authenticity of a website and its related services.
This digital data is transmitted from your web server to visiting browsers, which are then able to recognize the validity of this data.
The use of this certificate will ensure that credit card information is not sent across the internet in plain text.
SSL certificates typically have expiration dates, so you will need to purchase a new one when it expires.
Types of SSL Certificates
There are 3 main types of SSL certificates:
Domain validated (DV) – To obtain one of these SSL certificates, all you have to do is prove that you control the domain.
Organization validated (OV) – These types of SSL certificates in Kenya involves a manual verification process. Organization Validation SSL certificates will contain the organization's name and address, making them more trustworthy for users than Domain Validation certificates.
Extended Validation (EV) – before being issued with an EV SSL, a full background check of the organization is first done. This is a perfect type of SSL for eCommerce businesses, financial institutions, and other large organizations.
Truehost Cloud has partnered with Global SSL providers to provide the cheapest commercial SSL Certificates for clients in the US, Kenya, Nigeria, South Africa and beyond.
The premium provider AskSSL.com has automated SSL Certificate issuance and installation for our clients. Truehost Cloud provides the cheapest SSL certificates from
Sectigo SSL Certificates / Comodo SSL Certificates
Symantec SSL Certificates
GeoTrust SSL Certificates
Thawte SSL Certificates
Digicert SSL Certificates
GlobalSign SSL Certificates
Certum SSL Certificates
GoGetSSL Certificates
AskSSL Certificates
Let's Encrypt SSL Certificates
How to Choose an SSL Certificate?
Choosing the right SSL certificate for your website can be a daunting task. There are many factors to consider, such as the price, validity, and strength of the certificate.
To help you make an informed decision, here are a few tips you can follow.
First, find a trusted source. Look for a reputable hosting provider or a recommended vendor in your industry.
Ensure that they have been in business for a reasonable period of time, and have a solid reputation.
Second, compare different offers. See what comes with what, and what other add-ons come with the package.
This will give you a better idea of what you are getting, and what you need to look out for.
Cheapest and Most Trusted SSL Certificates
Benefits of Using SSL
An SSL certificate provides a secure connection from the website to the end-user. This ensures that sensitive information is not intercepted along the way and protects users from cyber criminals.
In addition, an SSL certificate provides a layer of protection for online shopping transactions. This can help prevent fraud and identity theft by verifying that the payment data being transmitted across the internet is authentic.
SSL certificates also protect websites against hackers and help to ensure that there isn't any kind of malware on your site. It makes it much harder for hackers to infiltrate your site because they have to hack through encryption first.
By using an SSL certificate, you are able to easily comply with government regulations like PCI DSS (Payment Card Industry Data Security Standards). This helps ensure that your online business is secure and compliant with these standards, which are used by many big brands in order to stay ahead of cybercrime targets.
An SSL certificate is important for digital marketers because it shows search engines that your website is trustworthy. Recently, Google announced that they will be favouring secure sites on their search results.
So, if you'd wish to rank higher on Google, you need to buy an SSL certificate in Kenya.
How long does it take to obtain an SSL Certificate?
The process of obtaining a new SSL certificate is relatively straightforward and can be done in minutes.
To obtain an SSL certificate, you will need to pay the necessary fees, submit your application, and wait for your certificate to arrive.
Once your certificate has been generated, you will use it in conjunction with the HTTPS protocol to create secure links on your website.
Depending on the type of your business and the SSL you requested, it could take anywhere from 3 hours to 2 weeks for processing time.
For example, if you run a small e-commerce business, you may have to wait up to 3 weeks for processing time. However, if you are going for the DV SSL certificate, it can be issued within minutes of making the payment.
Recommended Reads:
Cheapest SSL Certificates in Kenya
Conclusion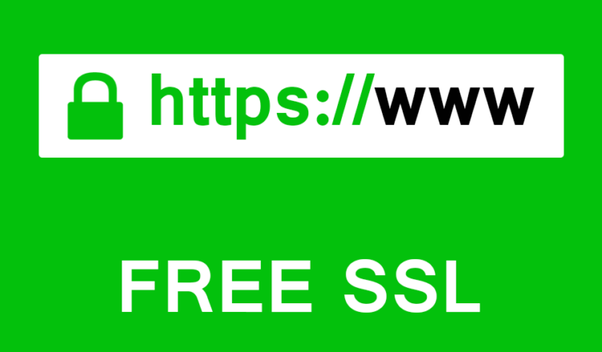 An SSL certificate is a digital public key used for encrypting and signing data sent over the internet. It is also used for authenticating websites, providing secure transmission of data and conducting digital business online. It is created and managed by one entity called the Certificate Authority (CA).
A customer who wants to purchase an SSL certificate must determine which CA (or authorised dealer) to purchase. They should also ensure that the certificate meets their business needs and is correctly installed on the website. The cost of an SSL certificate varies based on factors such as the validity period and the number of domains being secured. If you are considering getting an SSL, read on to learn what you need to know!
According to a GlobalSign survey, 84% of online shoppers would abandon their cart if they are redirected to an insecure link. So get SSL Certificates in Kenya now.
Truehost SSL is here for you – the Best SSL Certificate Providers – Replace the Let's Encrypt SSL Certificate with Commercial Trusted SSL Certificates.