A blog about food? What's the appeal? Especially if you aren't much of a cook?
Well, for starters, there is a ton of interesting food-related content online.
From recipe sites and food photography services to video sharing sites and aggregators of restaurant reviews, there's a ton of great information about food available online.
But food blogging?
That's a new one, right?
Well, yes and no.
While there are some niche food blogging sites in Kenya, most are more general in scope.
Some are personal journals and recipes, while others are culinary travelogues and food-focused vlogs.
The appeal of food blogging is universal, however, and it can be a great way to share your favourite recipes, explore new ingredients and meet new friends.
Wherever you fall on the spectrum, this guide will walk you through all the essential tips and tricks of food blogging.
From choosing the right niche to writing engaging content and finding the right audience, this guide is ready to help you take your blog from the kitchen to the internet.
What Is Food Blogging?
A food blog is a digital publication primarily consisting of photos and text that focuses on anything related to food.
It could be cooking, eating, shopping for ingredients or even just about the topic of food in general.
Because it is more of a visual blog, it can have a lot more character than your typical personal journal or recipe site.
As mentioned earlier, there are a variety of different sites that fit into the category of "food blogging" but there are some key points that all food bloggers share:
A focus on food-related content. This includes recipes, reviews and other similar articles.
The ability to interact with their audience through social media or email shares.
A strong online following and community presence to help support their readership.
The ability to take their content offline by setting up a physical location for future events and demonstrations.
Why blog about food?
There are all kinds of reasons why you might want to blog about food.
Some people start food blogs as a way to get back into cooking, while others use it as a way to share recipes or showcase their love of cooking.
By blogging about your favourite foods in Kenya, you might find it is also a good way for you to learn more about new ingredients and techniques.
You can even turn your blog in Kenya into an educational resource for people interested in learning how to cook, or where to find inspiration for great dishes.
Another reason why food bloggers blog is because they want to help build a community around their passion.
Blogging is a great way for people with similar interests and goals to connect with each other online and find tips, tricks and support on the journey towards finding success in their own personal pursuits.
How to get started as a new food blogger in Kenya
Now, if you are looking for a way to get into this industry, follow these steps:
1). Choose a niche
What is a blogging niche?
A blogging niche is a topic that interests you, and that you can write about consistently.
And no, you don't have to be an expert in your niche, but you do have to be passionate about it and show readers through your content.
‍Food blogging is more than just recipes, so it is important to find a niche that you are interested in.
Some examples of interests might include:
Food photography
Cooking tips
Healthy eating
Veganism or
Dining out
Once you have found a topic that you are interested in, you can start searching for information online about your topic.
Try searching for blog posts about your topic, and then try replicating them.
You can also look for information about your topic on Reddit, Quora, and blogs.
Another way to find information about your niche is to create a Google alert for your topic. This will make sure that you are getting information about your topic every day.
Once you have started learning about your topic, you are ready for the next step.
2). Research Your Audience
Once you have identified the right niche for your food blog, you need to research your audience to better understand what they are interested in.
You can do this by searching Google for keywords related to your niche topic.
Alternatively, take advantage of social media monitoring tools that can alert you when someone new posts about your topic on social media platforms.
Doing this will allow you to create content that is relevant to your audience and that they are likely to share with their followers.
Researching your audience also allows you to better understand their behaviour, which will allow you to more effectively target your content to them.
For example, if you are interested in creating a food blog that targets pregnant women, you might find it beneficial to sign up for a pregnancy email marketing list.
This will allow you to stay up to date with what pregnant women are reading about on social media.
And then you can reverse engineer that in your food blog in Kenya.
3). Choose a Domain Name and get hosting
Now that you know your audience better, you are ready to choose a domain name for your food blog in Kenya.
What is a domain name?
A domain name is an address that identifies your website. It can be a single word or a short phrase, but it needs to be unique so it doesn't match with another website.
Domain names are stored in a registrar, which will keep them for the length of time you purchase the domain, and then they are transferred to another registrar.
This process is irreversible, so make sure you are purchasing the domain name from a trusted source.
How to choose the best website name
There are several things that you need to keep in mind when choosing the best website name.
First, of course, it has to be memorable. There are several studies that suggest that up to 90 per cent of people will never forget a website's address.
In order to make sure that your website is easily remembered, choose a name that has a clear, positive message.
Another important thing to keep in mind is that you should be careful when picking a domain name that is similar to an existing brand. It is best if you choose a different domain name, even if it is just a different extension.
Once you have the right domain, go ahead and register it with a reputable registrar in Kenya like Truehost.
Read here how to register a domain name in Kenya.
Now that your domain is registered, you also need a home for your website. That is where hosting comes in.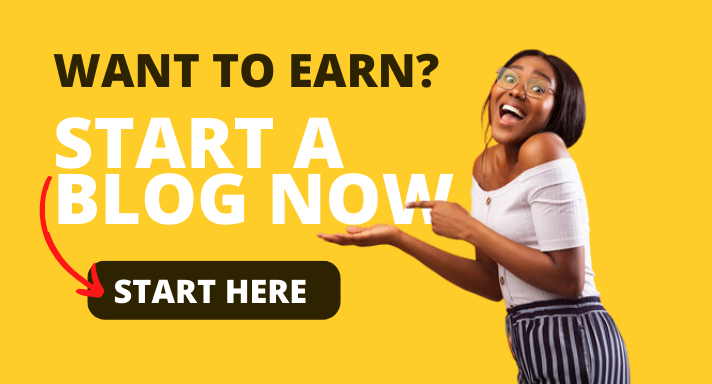 You can get hosting from as low as Ksh 1500 per year.
Learn more here.
4). Pick a blogging platform for your food blog
The best blogging platform for you will depend on your blog's purpose and the type of content that you are blogging about.
There are several different platforms out there, but the most popular of all is WordPress.
What is WordPress?
WordPress is a free, open source content management system (CMS). It allows you to create websites and blogs with ease.
It has many features that help you to customize the site according to your needs and make it look unique.
You can also use it as a platform for selling online. So, you can take blogging about food to another level by adding a shop section to your website.
A word of caution: if you don't know what you are doing, then do not install WordPress right away!
Learning how to use WordPress requires some time and effort so make sure that you have plenty of time before starting your food blog journey!
Here are some useful tips to help you get started:
a). Create a blog name and logo before starting your food blog
You need to have a name for your blog. It needs to be unique so that it does not look like someone else's blog. You also need a logo for your site so that you can use it on social media sites.
b). Choose a theme for your food blog
You will have to choose the theme for your food blog from among the themes available on WordPress.
Themes are pre-designed templates that come with features like custom menus, widgets, and other components that make it easy for you to manage the layout of your site.
There are several themes available on WordPress, but if you want something simple and easy-to-customize then choose one of these: 
Twenty Fourteen
Twenty Thirteen
Twenty Twelve
Twenty Eleven
If you want something more customized then try Twenty Nine or Thirty Nine (these two are more complicated).
c). Install essential plugins
There are several plugins that you will need to install on your WordPress site. These include:
5). Start Producing Content
You now have a food blog up and running. You need to start producing content for your website.
Here, you can either write blog posts about different topics, or you can start a video series on your website.
I would recommend the latter because it gives you a lot of flexibility and allows you to have creative freedom.
I would also recommend that you follow other people's blogs and make notes on what they do well and what they don't do well.
This will allow you to produce content that is similar to what they produce but with your own twist on it.
For example, if someone makes a recipe video series and does a great job at it, then try doing something similar but with an extra twist of your own (for example, add some pictures of your food in the video).
You should also read other people's content so that you can see how they do things and how they present their ideas in an interesting way. If you notice that a certain blog has been doing a lot of video content, then try and make your own video series on your website.
6). Publish Regularly
Once you start producing content for your website, then you will want to publish it regularly.
Never publish content that is not up to date.
You should do this because people will start to view your website regularly and the more often they visit the site the more likely it is that they will like what they see and click on one of your posts which will lead them to purchase something from you.
I would also recommend that you post at least once per week. This allows for a regular flow of new content for your readers so that they are not left feeling like there isn't anything new happening on the site. They can always come back again in a few days or weeks if they miss something important.
4 Simple Ways to Get More Readers to Your Food Blog
a). Post Newsworthy Articles about Food
When you start a blog about food, you usually want to post recipes and photos of your meals.
But there's a lot more to food blogging than that! You can also post newsworthy articles about food-related topics.
These could be restaurant recommendations, the latest developments in the grocery industry, or even how to make better cooking choices. These types of posts are great ways to get more organic readership and interest from potential advertisers.
b). Focus on Quality Content
People are more likely to read content when it is well-written and engaging. So before you start writing your first post, think about what will make your blog interesting for your audience and what they're hoping to see from you. Be sure that your first posts are high quality and will keep people coming back for more.
c). Build an Audience
There is no point in starting a food blog in Kenya if nobody knows it exists!
Make sure that you're sharing your new content with all of the right people, so you'll have a consistent following from day one.
Social media is an excellent way to share content with your audience, as well as through email marketing campaigns or guest posting opportunities on other blogs related to your topic.
d). Create a Social Media Schedule:
You can't just sit around waiting for people to find you. In order to get people interested in your blog, you'll have to make sure that you're always posting new content.
To do this, you will need a social media schedule that includes posting regularly on Facebook, Twitter and also Instagram.
Posting on these networks daily will give your blog the exposure it needs to thrive. You should also consider setting up a blog calendar or tool so you can plan out all of your posts in advance.
This will help keep your content fresh and keep the pace going at a steady clip so that people stay engaged with your blog's content.
How to Make Money from Your Food Blog
It is true, you can make money off your blog.
There are different ways to monetize your food blog in Kenya and it might be as easy as running ads through Google AdSense.
In fact, these methods can help to supplement your income, and even can lead to a full-time career.
If you want to make money with food blogging, you have a few more steps to take.
You could try selling your own content on platforms like Etsy or selling products from affiliate links that you create in your blog posts.
Or if you are looking for more exposure, consider working with brands that want exposure for their products and offering paid opportunities like guest blogging and sponsored content.
There are many ways to monetize your blog, but the key is not just having a presence online but making sure that it is worth it.
If people aren't getting value from what they are reading online then they won't stick around long enough for you to earn back the time investment in creating that content.
Final Thoughts
Blogging about food is a great way to get your name and brand out there, as well as to build relationships with potential customers.
You can also use the blog to promote your business, which will help you reach a larger audience at the same time.
In addition, blog monetization methods like selling products like eBooks or online courses can give you additional income and opportunities for passive income.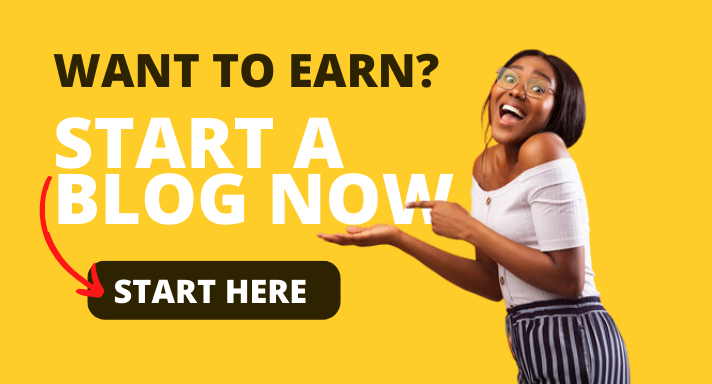 If you're looking for more information on blogging and how to get started in the blogging world, check out these resources: