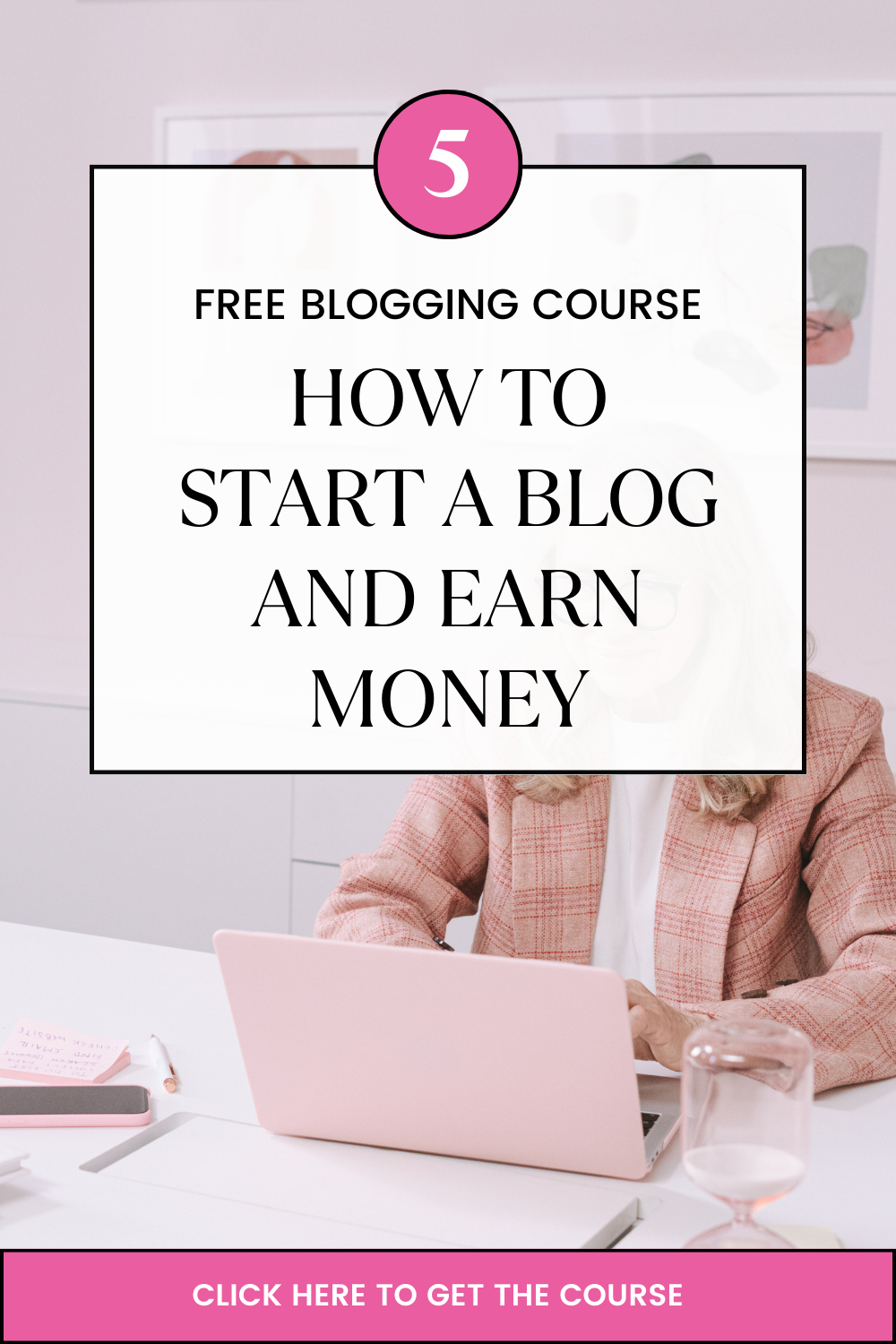 WordPress powers over 30% of all the websites on the internet today.
Thanks to its easy-to-use interface, active community, and endless customization options, WordPress has become the go-to platform for launching an online business.
In this post, I will provide a step-by-step guide on how to start, grow, and scale a WordPress website from scratch to making KES 100,000 in revenue.
Kenya has a rapidly growing internet population with over 85% of Kenyans accessing the internet primarily through their mobile devices.
This presents a huge opportunity for aspiring digital entrepreneurs in Kenya to build profitable online businesses.
With the right strategy, persistence and hard work, you can absolutely hit the 100k revenue milestone within a few years.
I know this is possible because I have been on this journey myself. After quitting my job in 2017, I launched a WordPress site in the real estate niche.
I consistently published in-depth content, monetized through affiliate marketing and advertising, and today my website earns over 50,000 per month.
By the end of this post, you will have a clear blueprint for starting your own successful WordPress business.
I will share details on choosing a profitable niche, optimizing your content, monetizing your website, and scaling your income.
Follow this guide closely and you could be looking at KES100,000+ in annual revenue within a few years.
The journey requires dedication and hard work, but the rewards are worth it.
Ready to begin your quest to make 100k using WordPress in Kenya?
Let's get started!
Choosing a Profitable Niche
Choosing the right niche is one of the most critical steps when starting a WordPress business in Kenya.
Your niche will determine your target audience, content strategy, monetization options and growth potential.
Here are some tips on picking a profitable niche:
Conduct keyword research
Keyword research will give you insights into which niches have strong demand and low competition.
Use Google's Keyword Planner or paid tools like Ahrefs to analyse keywords.
Look for these positive indicators:
High monthly search volume
Low competition measured by low SEO difficulty
Relevant keywords with commercial intent like "buy", "shop", "purchase"
Low cost per click for ads
Some lucrative niches for Kenya identified through keyword research include:
Freelancing
Online marketplaces
Real estate
Self-development
Evaluate existing websites
Study established sites in your prospective niche. Look for:
Poor website performance – slow speed, bad design
Thin content – lack of in-depth guides and resources
Minimal monetization – overreliance on ads, lack of products
Low social media engagement
These weaknesses present an opportunity for you to create a better site.
Validate demand
Validate that people in your niche actively:
Search for information online
Participate in forums and groups
Buy products and services
You can validate demand by:
Joining Facebook and WhatsApp groups
Checking for conferences and events
Identifying influencers and experts
This confirms an existing audience willing to pay.
Assess competition
Study your potential competitors to determine:
How many established sites there are
What value gap you can fill
Whether you can reasonably compete
Don't let some competition deter you. With hard work, you can carve out a niche.
Match with your skills and interests
Building a passionate audience requires expertise and enthusiasm for your topic. Consider niches that:
You have existing knowledge in
You are willing to dedicate time learning about
Align with your interests and values
This makes creating content enjoyable rather than a chore.
Here is a comparison table of potentially lucrative niches in Kenya based on the above criteria:
| Niche | Demand | Competition | Skills/Interest | Overall Potential |
| --- | --- | --- | --- | --- |
| Freelancing | High | Moderate | Alignment with skills | Strong |
| Real Estate | High | High | Prior experience | Moderate |
| Self-Development | High | Low | Alignment with interests | Strong |
| Travel | Moderate | High | Minimal existing skills | Weak |
Based on this analysis, I would recommend pursuing niches like freelancing or self-development, which have high demand, reasonable competition, and align with your skills and interests.
In summary, do thorough research before picking your niche. It will serve as the foundation for the rest of your online business.
An ideal niche has strong demand, limited competition, and meshes with your own abilities.
With the right strategic niche selection, you can build a highly profitable WordPress site.
Here is a 1000 word section on creating converting content using short paragraphs and no lists:
Creating Content That Converts
After picking a profitable niche, the next step is crafting content optimized for conversions.
Follow these best practices when creating content for your WordPress site.
Outline content pillars
Determine the core content categories you will create as the pillars of your site.
Useful content pillars include tutorials, reviews, case studies, comparisons, and lists.
Plan to create different types of content within these pillars. Mixing it up keeps readers engaged.
Optimize for SEO
Use targeted keywords, optimize metadata, and employ good technical SEO to boost your search visibility.
Perform keyword research to identify terms people search for. Include keywords naturally in headings and content.
Craft compelling meta titles and descriptions.
Use semantic HTML tags like H1, H2, etc. Optimize page speed and mobile experience.
This will help you rank higher and drive qualified organic traffic.
Format posts well
Proper formatting improves readability and keeps people on page longer.
Break content into scannable sections and chunks.
Use images, charts and videos to visualize concepts.
Include table of contents for long posts.
Embed relevant tweets or social proof. Format key points in bold or with subheadings.
Promote on social media
Share your content across platforms like Facebook, X (formerly Twitter), LinkedIn, and WhatsApp groups to increase reach.
Share posts in relevant Facebook and WhatsApp groups.
Create shareable quotes or excerpts for Twitter.
Repurpose content into short videos for Instagram.
Run social media ads to get more eyeballs on posts.
This table summarizes the key elements of optimizing content for conversions.
| Goal | Strategies |
| --- | --- |
| Get found in search | Keyword optimization, compelling titles & metadata, technical SEO |
| Engage visitors | Useful information, good formatting, visual elements |
| Gain social reach | Share on multiple networks, post preview excerpts |
| Build credibility | Link to authoritative sources, include social proof |
Creating excellent content takes time and effort.
But high-quality, well-promoted content will continually attract and convert readers into loyal followers.
This in turn pays off tremendously in the long run through word-of-mouth and reduced customer acquisition costs.
Focus on identifying and producing content that addresses your audience's burning questions and needs.
With smart SEO and social promotion tactics, this content will fuel the growth of your WordPress business in Kenya.
Monetizing Your WordPress Blog in Kenya
Once you have built a solid audience base with great content, the next step is monetizing your WordPress site.
Here are top options for making money from your blog.
Get into affiliate marketing
Recommend starting with affiliate marketing as it is easier to implement.
Outline strategies for getting approved for affiliate programs and promoting affiliate links effectively.
Affiliate marketing allows you to earn commissions by promoting relevant products or services.
Become an affiliate for programs that align with your niche.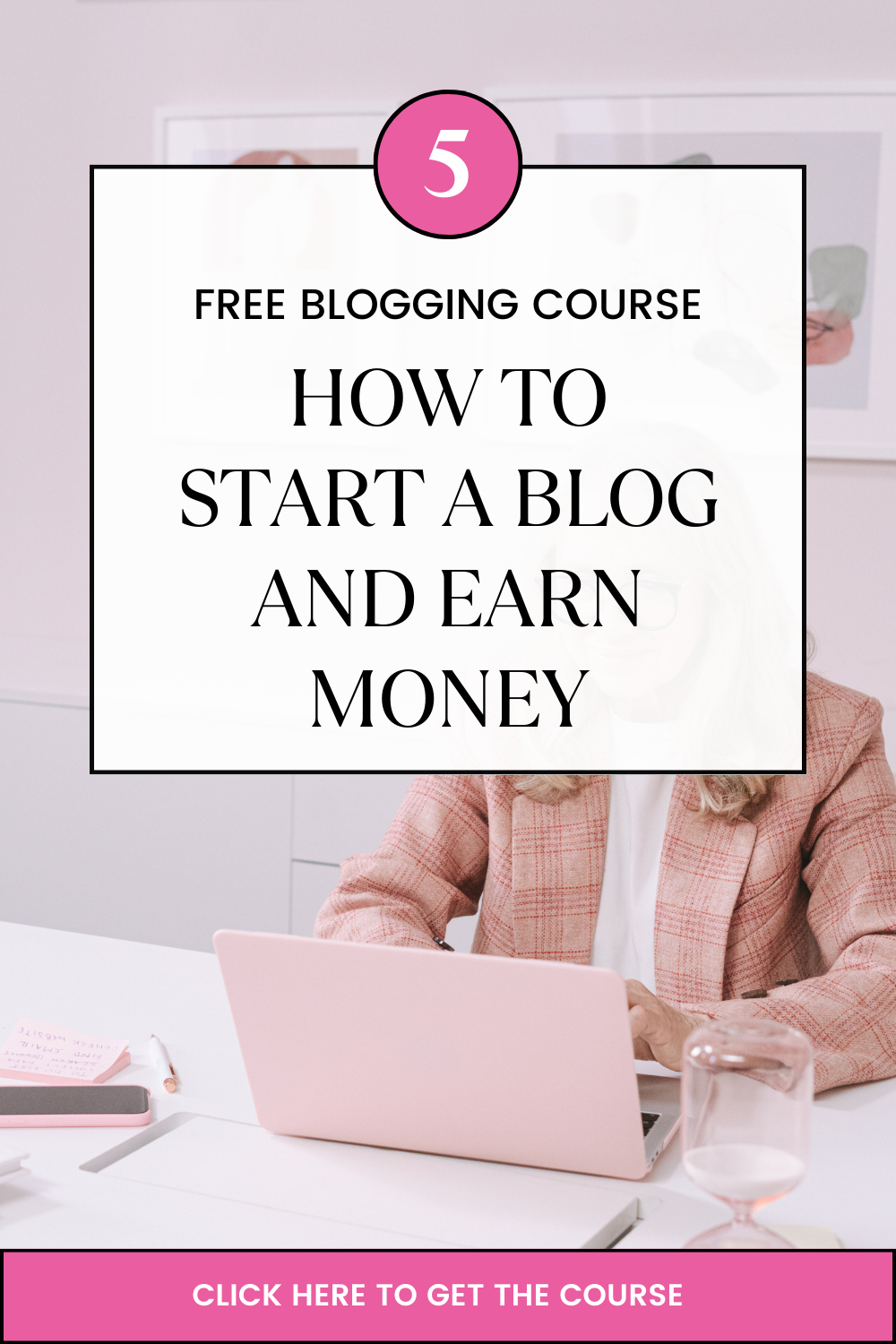 Promote affiliate links naturally within content. Disclose affiliate relationships to build trust.
Create and sell digital products
Sell your own digital products like ebooks, online courses, membership subscriptions.
Products leverage your expertise while allowing you to earn higher margins.
Ideal for established sites with know, like and trust factor.
The issue is, it requires significant effort to create quality products. Promote to your email list and onsite to maximize exposure.
Offer sponsored posts and brand partnerships
A great way to make 100K using WordPress in Kenya is to get paid for content creation.
Ensure sponsor relevance to avoid turning off readers. Limit to a few posts per month to not dilute your content.
Mark sponsored posts clearly and ethically.
Run display advertising like Google AdSense
Easy to implement but low revenues compared to other options.
Place ads in the sidebar or within the content.
Remember to test different ad placements. Set frequency caps so ads don't overwhelm you.
And screen ads for relevance.
Diversify your monetization strategy across multiple streams
To make 100K using WordPress in Kenya, you better build more income streams.
This increases your income potential while minimizing overreliance on one source.
Monetize ethically and avoid compromising user experience. Transparency builds reader trust.
This table compares the pros and cons of different monetization models:
| Model | Pros | Cons |
| --- | --- | --- |
| Affiliate Marketing | Easy to implement, recurring revenues | Reliant on third-party products, lower control |
| Digital Products | Higher margins, leverage expertise | Significant upfront time investment |
| Sponsored Posts | Get paid for content creation | Possible brand image dilution |
| Display Advertising | Quick to set up, passive income | Lower revenue potential |
Consistency and hard work are key to monetization success.
Building authority and audience loyalty takes time before you can fully monetize.
Have a long-term mindset and focus on creating value rather than quick money.
Start with affiliate marketing while working towards your own digital products.
Diversify between active revenue streams like affiliates and more passive ad revenue.
With an ethical approach, you can build a profitable WordPress business in Kenya that also serves your readers.
Scaling Your Income
Once your WordPress site has gained traction, it's time to scale up your income. There are several proven strategies for taking your revenues to the next level.
Launch paid products
One powerful move to make 100K using WordPress in Kenya is to leverage your audience and expertise to create premium paid products.
You can offer digital products like eBooks, online video courses, membership sites, and coaching/consulting services.
Dedicate time to craft excellent paid products that deliver tremendous value to your audience.
Promote these offerings to your email list and embed them on your site.
Paid products allow you to build on your authority in your niche while earning higher margins.
Diversify traffic sources
Another key tactic is to diversify your traffic sources.
Don't rely solely on organic search traffic from Google.
Actively build up other channels as well like Facebook and Instagram ads, guest posting outreach, Quora answers, starting a YouTube channel, and launching a podcast.
Having diverse traffic sources means more eyeballs on your content and more opportunities to monetize through your various income streams.
Build an email list
Building up an email list of subscribers is tremendously valuable for marketing products and scaling your business.
Offer lead magnets like discounts or freebies in exchange for emails.
Send regular newsletters providing useful content and promoting your offerings.
Segment your list based on interests and behavior for targeted messaging. Aim to build up an email list of at least 10,000 subscribed members.
An engaged email list is like owning a proprietary audience you can activate at any time.
Outsource content creation
Outsourcing content creation is another smart move to free up more of your time.
As your site grows, consider hiring freelance writers to draft blog posts for you.
Work with graphic designers to create compelling images and visual assets.
Train virtual assistants to help with research, content promotion and other tasks.
The time and energy you save by delegating repetitive work can be invested into high-level growth activities.
Minimize overhead costs
As you scale up, be diligent about minimizing overhead costs and maximizing profit margins.
Use free open source tools like WordPress to avoid expensive licensing fees.
Avoid purchasing software unless it is absolutely critical for your operations.
Run your operations digitally to minimize office space costs. Every dollar saved is another dollar earned in profits.
Here is a comparison of traffic and monetization strategies at different business stages:
| Stage | Traffic Sources | Monetization Model |
| --- | --- | --- |
| Initial | SEO, Social Media | Affiliate Programs |
| Growth | Email, Paid Ads | Digital Products, Sponsored Posts |
| Mature | Multimedia Content, Influencers | Memberships, Coaching |
The key is pacing yourself.
Don't get greedy early on.
Focus on building authority and delivering value consistently.
The income growth will follow.
With strategic planning, persistence and experimentation, you can scale a WordPress business to generate KES100,000+ in revenue.
It takes time and sustained effort, but the freedom and income potential is well worth it.
Key Takeaways
Let's recap the core steps covered in this guide to making KES100,000 with a WordPress business in Kenya:
Choose a profitable niche. Research and select a niche with strong demand, reasonable competition, and alignment with your skills and interests.
Create optimized content. Develop content pillars like tutorials and case studies. Optimize posts for SEO through keywords, metadata, formatting, etc. Promote on social media.
Monetize effectively. Start with affiliate marketing then build towards digital products, sponsored posts, and passive income streams like display ads.
Scale your income. Launch premium paid products, diversify traffic sources, build your email list, outsource to maximize time on high-value tasks.
Minimize costs. Use free open source tools, avoid unnecessary software fees, go digital to reduce overhead.
The journey requires dedication, consistency and hard work.
But with a strategic blueprint, it is completely possible to build a WordPress website from scratch into a KES100,000+ business.
Success won't happen overnight.
Follow a structured process like outlined in this guide. Stay patient and persist even when progress seems slow.
Learn and iterate as you grow your business.
The rewards of building a profitable WordPress site are worth the effort.
You gain income, flexibility and freedom to work on your own terms. The autonomy to run your online business from anywhere in the world is invaluable.
I firmly believe anyone can build a successful online business with the right mindset and work ethic.
Now you have a proven framework to make 100K on WordPress in Kenya, even starting from zero.
The rest is up to you. Execute consistently and stick with it long term.
I hope this guide provided value and sparked ideas for your own WordPress business journey.
You got this!
Wishing you massive success. Now get out there, take action, and start building your 100k WordPress business in Kenya today!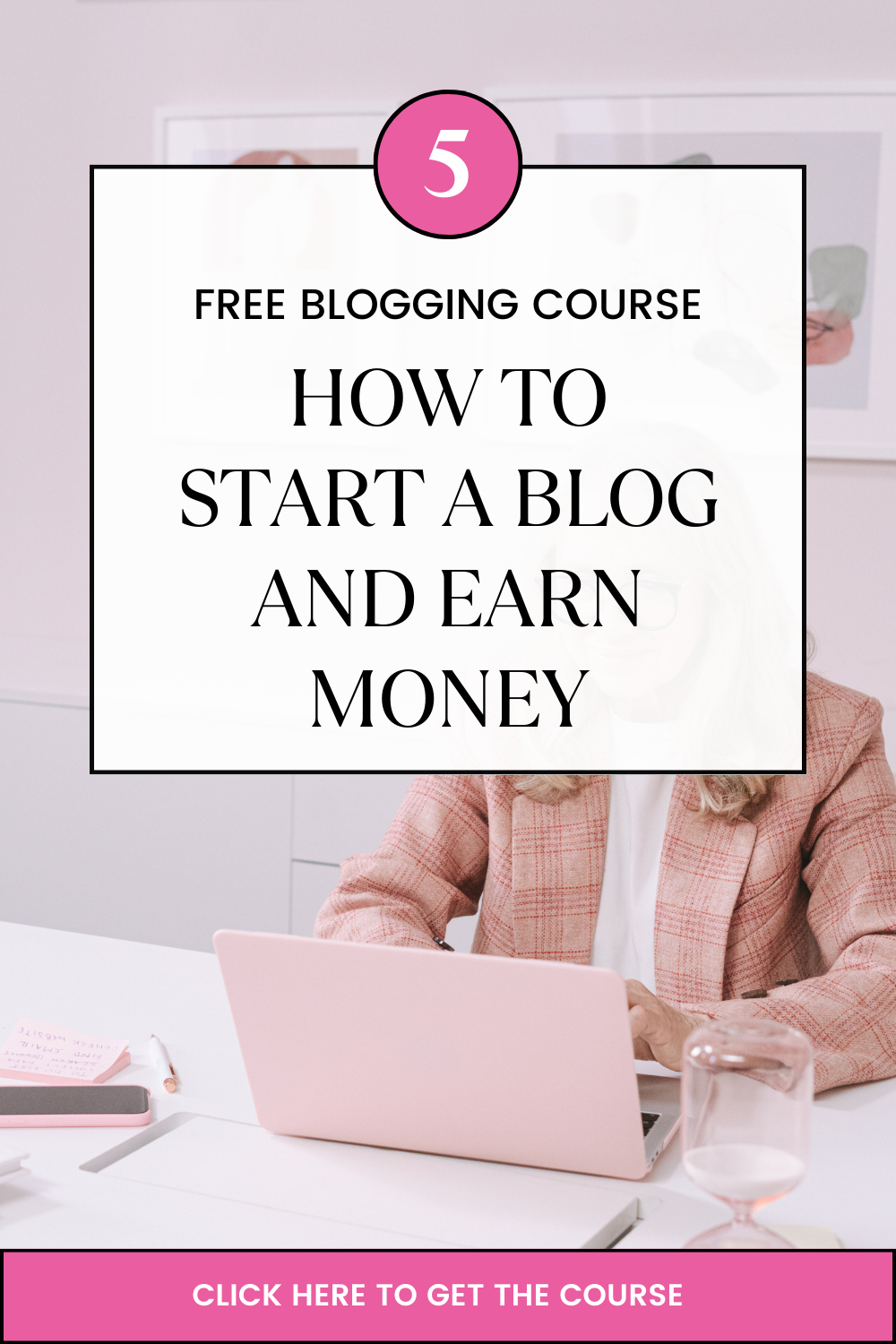 Read also: