Have you recently created a website and you are searching for the best domains in Kenya? Well, you are in luck,  today's article will cover this and where to get the best domains in Kenya.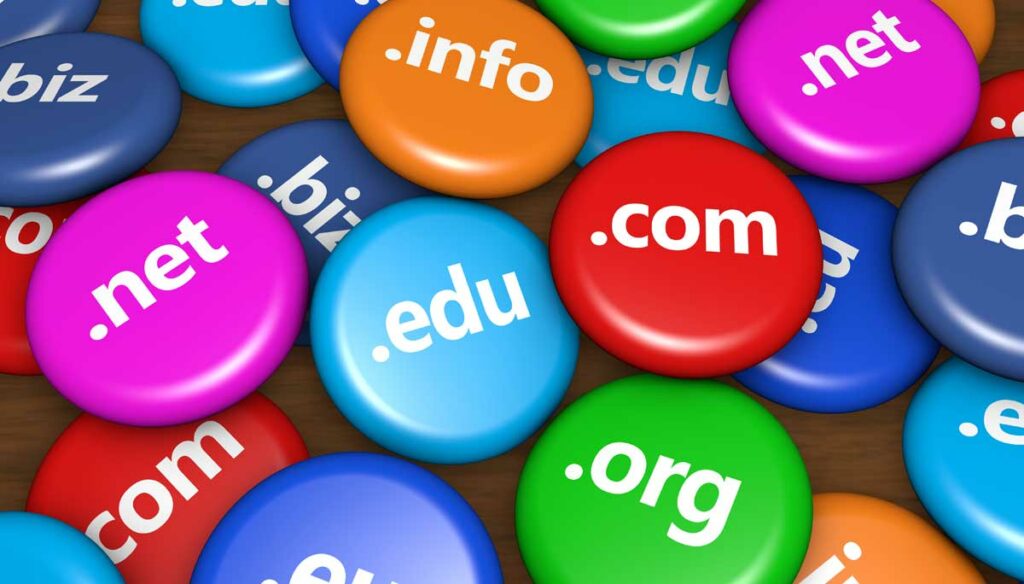 We'll also talk about how to buy a domain.
Well, for those also wondering about a domain, here is the explanation.
What is a domain?
It's that name people type on a browser address bar to find a website. It is also the name to utilize instead of IP addresses to reach a website.
Uses of a domain?
Creates an online presence- it creates an entity that people will always use to search on search engines, social media, and even address bars of browsers.

Establishes mobility- whenever you want to change web hosting services or want to migrate your site the domain still stays with you.

Creates professionalism- let's say you have created a free website with wordpress they will give you a subdomain like www.mynewsite.wordpress.com which looks lengthy and unprofessional.

Provides visibility to your brand- a good domain name sells your website making it sought after by people and shared too.

Increases search engine ranking- as you update your site through content the domain also becomes more recognizable.

Sells your business- people can know more about your website through the domain name.
How to choose a domain name
Well, before choosing a domain this is what to consider:
Easy to memorize- the name should be simple and easy to remember to make sure people always get to your site easily.

Engages people- once one hears about the domain name they should have an idea of what your site is about.

Keyword- the domain name should have a keyword, one that is most popular and speaks about your website.

Mobility- As you choose a domain make sure it supports migration in such a situation you want to migrate your site you don't get stuck.

Unambiguous- picture Google a six-character word that everyone pronounces easily.

Avoid numbers and hyphens- one can forget a number or hyphen when searching for your site and end up in another site.
Best domains in Kenya
Well, we will talk about 5 popular domains and their uses. Here are the best domains in Kenya:
1. .com
It is a top-level domain that stands in for commercial sites which gives them a professional look. 
The .com is best because it offers to cover business websites, websites that want to make money online, personal websites, blogs, portfolios, and more.
One can use it for commercial or personal sites. That is bloggers, companies selling and buying as well as advertising agencies.
2. .co.ke
It is a third-level domain for commercial companies. The .co.ke domain is great for it makes your business look legit and addresses self-identity that is physical location Kenya. 
.co.ke brands your business as well as sell the country.
It is not limited to usage; .co.ke one can use it for businesses as well as for personal sites. Companies too can adopt it and use it to market their brand.
3. .net
It is a generic top-level domain for organizations involved in networking technologies, such as Internet service providers and other infrastructure companies.
Used for networking, and email service providers. It can also be used if you offer internet, networking, database hosting, email hosting, or similar services.
4. .org
It's a generic top-level domain for a non-profit organization seeking to spread your word, or a community recruiting new members.
Get the .org for use in your non-profit organization, open-source projects, and communities and reach out to people.
5. .africa
It is a top-level domain for the African and Pan African communities and users wherever they reside in.
This domain extension can be used to sell your brand across the African market. It can also be used for businesses, companies, and organizations that want to reach many people.
Now you know the popular domains and their uses, so where can you register them? 
Here is the Truehost: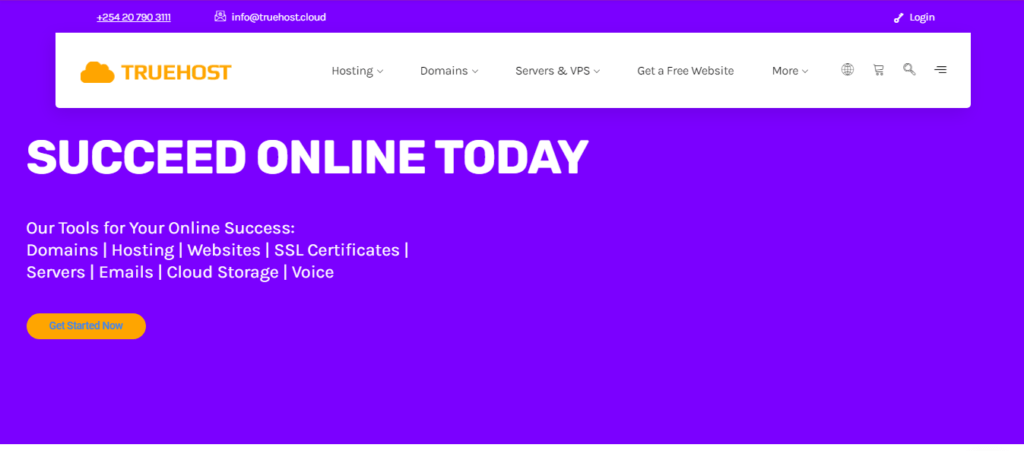 It is a global provider of web hosting services, domain registration, Cloud servers, SSL Certificates, Cloud Storage, website creation, and Emails.
Truehost is a domain registrar that offers all people a chance to go live and look professional in the shortest time. 
How to register a domain with Truehost: [TUTORIAL]
1. Visit truehost homepage:
From the homepage click on domains.
This dashboard shows a search tab that one uses to search for a domain and its availability. It also displays prices of common domains.
2. From the search bar enter your domain name and hit search
When you search you get this:
From the search, the domain name is available and is not registered. At times the name you choose is already registered so you have to find another one.
3. Select the extension you want
If you choose blostyler.com, select buy it now. This takes you to the domain configuration.
Here you also get to select DNS management which will help speed up your site. Also, ID protection to protect personal information and reduce spam in your inbox.
The email forwarding helps you monitor all from a single account by getting mails forwarded into the email of your choosing.
4. Proceed to check out
Choose the currency to use to pay for your domain, promotion code as well as filling the customer's details.
From the cart add your details and proceed to pay.
Registering a domain on truehost is simple, you also can choose to edit the cart when you want to add or remove a domain.
Truehost has the following payment options: 
You can also read more here.
You need not worry when registering a domain, besides Truehost also has offers on domains make sure to visit truehost and get your domain instantly.
So you have started a business and don't have enough cash for your domain and hosting? Well,  here is a list of cheap domains you can use.
Don't just sit on your idea simply because you don't have enough cash. Take the opportunity of transforming the idea into money besides all businesses tend to start small and upgrade later.