OLITT is a platform with a website builder, free DNS manager, domain names registration and management service, free CDN, and free SSL Service. This is one of Kenya's best platforms for business owners due to its cost-effectiveness.
The platform provides free hosting for your website, online store, and landing page. It provides free images, pre-built website templates, blocks, and other assets on a drag-and-drop editor.
OLITT Shop allows you to start selling online with OLITT in Kenya within 3 minutes. In today's article, we will discuss some essential tips for selling online with OLITT in Kenya.
Related: How to Sell Online in Kenya in 5  Easy Steps 
Step-by-Step Guide for Selling Online with OLITT in Kenya
Registering for an OLITT Account
To get started, go to olitt.com and click on create your free site. After your site is ready, you will need to create an account. During account creation the following details will be required:
Your first and last name.
Email address
Your password
You can create your account using Google or Apple accounts. After you are all done with creating your OLITT account, your next step would be setting up your store.
Setting Up Your OLITT Store
To set up your online OLITT store, head to the online store's category and pick the right template for your store.
There are some free templates you can use for your store, while others are reserved for premium users only.
Choose the right template for your store depending on what you will be selling on your OLITT store.
After you have found the perfect template click on create Shop and you will have your shop ready.
Customizing Your OLITT Store
After setting up your store, your next step would be customizing your OLITT Store. To customize your OLITT Store, click on (all websites) at the bottom left corner of your screen to get to your OLITT dashboard.
Then click on manage shop. You will be taken to another screen where you can customize your store to your liking. You can change the name of your store, logo, SEO-related stuff, and payment methods among others.
Adding Products to Your OLITT Store
Adding your products to OLITT Store is very easy. On your dashboard, select Products then select on create.
You will be required to add an image of the product, the product name, the price you intend to sell, its availability, and the amount in stock.
When adding your products, it is important to understand that high-quality images are crucial.
The image you use is always the first thing buyers will notice before clicking on your product.
We can say that the image you use helps in marketing your product.
You also need to make sure that your prices are not too high. This does not mean you sell at a low price, make sure you make good profits but at the same time sell at an affordable price.
Setting Up Payment Options
When you are selling online, you will need several online payment options since different customers prefer different modes of payment when buying online.
OLITT online store supports both credit and debit cards.
I know you are wondering whether OLITT allows MPESA since it's one of Kenya's most popular payment methods.
The answer is yes; you can integrate Mpesa into your online store.
With credit card and debit cards, you can only store the card type, the card expert date, names, and the last 4 digits for PCI compliance.
Promoting Your OLITT Store
There are several reasons why it's important to promote your OLITT store.
First and foremost, promotion can help increase brand awareness, attracting more potential customers to your store. 
This can ultimately lead to more sales and revenue for your online business. Promoting your online store can also help to differentiate your business from competitors and establish your brand as a leader in your industry.
You also build trust and credibility with potential customers, encouraging them to purchase from your store.
Overall, promoting your online store can be an essential component of a successful e-commerce strategy.
One benefit of selling online with OLITT in Kenya is that it allows you to do A/B testing.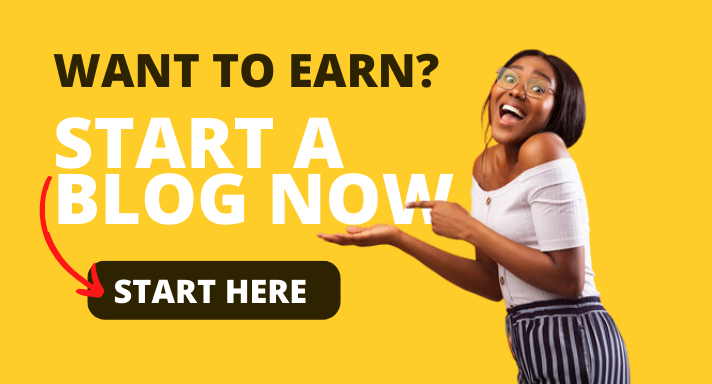 Through OLITT email capabilities, you can also capture emails, build a relationship with your customers and drive consistent sales through repeat purchases.
Tips & Best Practices for Selling Online with OLITT
Optimize Your Product Titles & Descriptions
This involves adding or removing certain factors in product titles & descriptions to ensure they perform better. A good product title can have a big impact on your sales.
Some of the best practices to optimize product titles include:
product title length between 75-100 characters
capitalize your product title
use of numbers rather than spelled-out numbers
Make use of a symbol to make your product easily readable
Include keywords related to the product in the descriptions to help your product perform better on the search for a keyword related to it. Make sure your description is all about the product you are selling. Some of these details include:
Product use case
Measurements /size of the product
color(s)
Material of the product if applicable
Price
If the product you are selling is not popular, you will need a very detailed description that will help convince the buyers to get it.
Utilize High-Quality Product Images & Videos
There are several reasons why this is essential.
First and foremost, high-quality images or videos can help to showcase the products more attractively and appealingly, which can help to draw the attention of potential customers and entice them to make a purchase.
Additionally, high-quality images and videos can help to provide potential customers with a better sense of what the product looks like and how it might function in real life, which can help to build trust and credibility with the customer.
This, in turn, can lead to increased sales and customer satisfaction.
Finally, using high-quality images and videos can also help to improve the overall user experience on the website, which can help to keep customers on the site for longer and potentially increase the chances of them making a purchase.
Create Customer Loyalty Programs
A customer loyalty program is a rewards program a business offers to encourage customers to continue purchasing products or services from the company. 
These programs typically involve customers earning points or other rewards for making purchases, which they can redeem for discounts, free products, or other perks.
You might want such a program when selling online with OLITT in Kenya for several reasons.
These programs can help to incentivize customers to make repeat purchases, which can help to increase sales and revenue for the business. 
It can help build strong customer relationships, leading to increased customer satisfaction and brand loyalty. This, in turn, can lead to positive word-of-mouth marketing and can help to attract new customers to the store. 
Helps to gather valuable customer data and insights, which can be used to improve the business and tailor its offerings better to meet the needs and preferences of its customers.
Set Up Promotions & Discounts
Setting up promotions and discounts on your OLITT store can effectively attract more customers and boost sales.
These promotions and discounts can help to differentiate your store from its competitors and can also incentivize customers to make a purchase. 
Promotions and discounts can also help to create a sense of urgency, encouraging customers to purchase before the offer ends. This can help to increase the average order value and overall revenue for your OLITT store.
This can be a valuable tool for driving traffic and sales in your OLITT store.
There are a few different ways you can set up promotions and discounts when selling online with OLITT in Kenya.
Offer a discount code that customers can enter at checkout to receive a certain percentage off their order. 
Offer promotions and discounts through your email marketing campaigns. You can create a special offer or coupon code and send it to your email subscribers to encourage them to purchase in your store. 
Promote on your social media channels and other online platforms. This can help to increase visibility and reach a wider audience. For example, you can create a post on your social media page announcing a special offer, and include a link to your online store where customers can redeem the discount.
Related: How to Drive Traffic To A Shopify Store in Kenya
Use Social Media to Promote Your OLITT Store in Kenya 
Using social media to promote your online store is a great way to reach a wider audience and drive traffic to your OLITT online store.
Here are some steps you can follow to promote your online store on social media effectively:
Identify the social media platforms your target audience uses the most and create accounts on those platforms. These can be Instagram or Facebook.
Create engaging and relevant content that showcases your products and highlights their unique features and benefits.
Use high-quality images and videos to showcase your products and make them more appealing to your audience.
Engage with your followers by responding to comments and messages and asking for feedback on your products.
Use hashtags to make your posts more discoverable and connect with other users interested in similar products.
Use social media advertising to target specific audiences and reach many potential customers.
Related: How To Drive Traffic To Your Online Store In Kenya: 9 Free And Paid Methods
Monitor Your Store Performance & Make Necessary Adjustments
You can use a variety of tools and techniques. Here are some steps you can follow:
Use web analytics tools like Google Analytics to track key metrics such as website traffic, conversion rates, and revenue. These tools can provide valuable insights into how well your online store performs and where there may be room for improvement.
Monitor customer feedback and reviews on your site and social media platforms. This can help you identify customers' common issues or concerns with your products and make any necessary adjustments to address those issues.
Keep an eye on your competitors and their online presence. This can help you understand what is working well for them and where you may be able to improve.
Regularly review and update your website, including the design, navigation, and product offerings. This can help ensure that your website is user-friendly and provides a good experience for customers.
Test different marketing strategies and tactics to see which are most effective at driving traffic and sales to your online store. This can help you determine which tactics are worth investing in and which may not be as effective.
Using the right tools and techniques, you can identify areas for improvement and make changes to increase traffic, sales, and customer satisfaction.
Conclusion
Selling online with OLITT in Kenya can be challenging, but the above tips can help make the process a bit easier.
In addition to the tips above, you will need to have a clear vision of your OLITT store.
A clear vision will make it easier when choosing the features for your store and the products you are to offer. Setting goals for your store will also determine what you want and how you will achieve it.
OLITT is a simple and easy drag-and-drop website builder. It is one of the best-selling platforms for entrepreneurs and startups in Kenya. If you plan to start an online store in Kenya, this might be one of the best platforms to consider.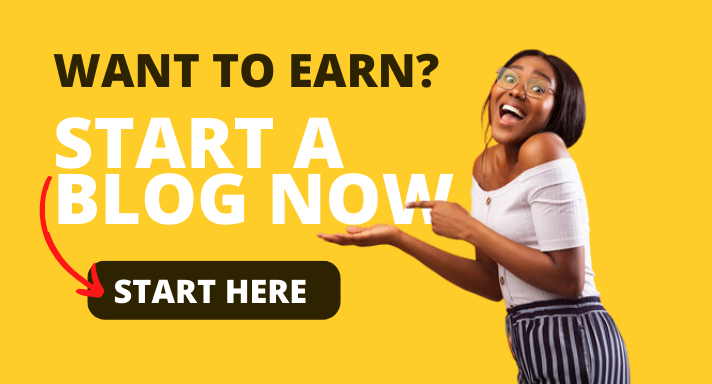 Click here to try OLITT Shop.