The internet has changed the way we do business. It's no surprise that online platforms have popped up to provide businesses with what they need to succeed. We have compiled a list of the best online business platforms in Kenya for your convenience!
1). WooCommerce
WooCommerce is an open-source plugin for WordPress that allows anyone to sell anything online in Kenya.
It's free, easy to use, and has tons of great features!
You can choose from different payment options like PayPal or credit card transactions (for a fee) depending on your needs and it even supports MPESA.
For example;
If you are selling digital products in Kenya only then it would be wise not to charge transaction fees.
With this in mind, the best business model might be one where customers pay upfront rather than after receiving their order so they don't have more time to change their minds about purchasing the said product(s).
This also gives them instant access without waiting on any delivery methods.
WooCommerce in Kenya has a ton of built-in features for you to use, but if your business needs require something else then it's also flexible and can be customized easily.
It works with most website themes and is compatible with any WordPress theme that uses the standard page hierarchy (like 20+ others).
You can choose from different designs or create one yourself using HTML/CSS/PHP so you don't have to pay someone else every time you want an updated look!
Our favorite part about this online business platform in Kenya though?
The extensions!
Yes, there are currently over 40 available add-ons depending on what features you need such as shipping integration, additional payment methods like Amazon Payments, or offline payments through PayLeap which allows customers to check out without having access to the internet.
Another great feature is its ability to sell multiples of one product through variable products, so if you wanted to create a T-shirt shop for example – you can sell men's and women's t-shirts in different sizes.
You could even set up bundles where customers pick which size they want!
WooCommerce also offers advanced reports that give insights into what your shoppers are buying/looking at, how much specific items cost (and their margins), customer demographics like location or language preferences, etc.
2). Shopify
Shopify is another one of the great online business platforms in Kenya that allows you to create an online store without any technical experience or coding knowledge.
This gives businesses the ability to add products quickly and easily, set up shipping rates based on location (or global settings), edit & manage orders/inventory, offer discounts/coupons, etc.
You can also design your shop using their online theme editor – there are over 100 available themes depending on what style suits your business best.
And if none of those suit you then it is really easy to make a custom one too!
Another cool feature about this platform is its app store which holds different apps for additional functionality like abandoned cart recovery, email marketing integrations with tools like MailChimp or AWeber, customer behavior tracking, etc.
Shopify in Kenya also makes it easy to enter your payment info in the platform itself, regardless of what gateways or processors you use.
This way when customers are checking out they can pay with any method available without having to leave the site!
The best part about using Shopify in Kenya?
You don't have to worry about hosting fees because their infrastructure takes care of that for you too.
Their scalable servers provide all online businesses – from small shops to large retailers like Tesla Motors, Adidas Originals, and Groupon.
We love how simple this platform is which means less time messing around trying to get everything set up correctly!
Even if you make a mistake when entering information (like we did) then there's no need to panic since
3). Wix
Wix is another simple solution for creating an online store in Kenya, but it's different than the other two listed since there are no hosting fees.
You can create a free website or you can sign up for their premium plans which start at $4.50/month if paid monthly.
This platform makes setup really easy because they have several built-in features that allow you to add products quickly and easily.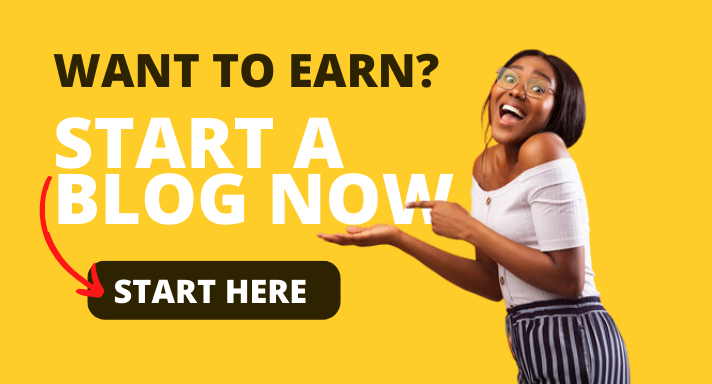 The first one gives you access to over 30 million stock photos so your shop has images of all types right away – fashion items, food & drink, tech gadgets, etc.
They also offer a product designer tool that lets customers customize their own products.
This includes uploading unique logos and designs as well as choosing from a variety of different materials and colors.
Wix has been around for over 12 years and they currently have over 100 million users worldwide which is why we recommend them as one of the best online business platforms in Kenya.
We really like how easy it was to get our shop up and running quickly with no hassle! Plus, there is plenty of support available in case you need assistance or run into any issues along the way.
Wix in Kenya makes it simple and straightforward to build an eCommerce website/shop in Kenya without having to invest your time learning another complicated platform – everything can be done using their drag-and-drop builder tool.
When creating new products all you have to do is fill out product name, price, description, etc. You don't even need any coding skills.
4). Squarespace
Squarespace is another of the best online business platforms in Kenya for creating an online store quickly.
It's one of the best & most popular options available because it offers a free trial (14 days) that gives you access to all features!
This way you don't have to worry about spending money on something new without knowing if it will work for your business or not.
As expected, their premium plans start at $16/month when paid monthly ($12/month when paying annually), but they do offer discounts depending on how long you sign up for so definitely check out their pricing page before deciding which plan works best for your company.
The great thing about this solution is its simplicity – there are no limitations since everything can be customized using their theme editor tool.
5). Magento
Another one of the best online business platforms in Kenya and high-quality option for creating an online store is Magento which we've found to be the best eCommerce software in Kenya.
It's a more complex platform that requires some programming knowledge, but it does offer unlimited products and categories as well as advanced features like multi-channel selling.
Their enterprise plan comes with 24/48 hour support and updates along with the installation of any modules from their marketplace – this includes anything from shipping options, payment gateways, inventory management systems, etc.
Plus they also have a built-in traffic analysis tool called Google Analytics.
Even though Magento has a steeper learning curve than other platforms in Kenya on our list (which isn't necessarily bad), you can still get set up fairly quickly if you follow one of their tutorials or watch their tutorials videos.
Even though it is a little more expensive, we still think this is one of the best online business platforms in Kenya to use for creating an eCommerce website because everything can be customized and you don't have to worry about seeing limits.
6). Weebly
Weebly is another great option that we recommend.
This platform makes it really easy to build a website/shop and they also have plenty of support if you need assistance along the way.
Their plans start at $5/month when paying annually which isn't as cheap as some other options, but still affordable enough for most small businesses in Kenya looking to create an online store quickly.
The reason why we think this solution is so popular among users is due to their drag & drop builder tool, step-by-step tutorials, and 24/48 hour email & phone support – all features that make creating your own eCommerce website quick and painless.
And as a bonus;
7). OLITT
You might not have heard about OLITT, but this is another one of the best online business platforms in Kenya worth checking out.
Just like Wix, OLITT gives you access to over 200 online store templates. And with them, you can launch your online business in Kenya in under 10 minutes.
At the same time, you do not need any money or coding knowledge to get started. OLITT has a free plan, which means you can get started in the next minute building your online business in Kenya.
And if you'd wish to get access to more advanced features such as a free domain for a year, you can as well get a KES 199 per month upgrade.
Final thoughts on online business platforms in Kenya
If you are looking to start an online store in Kenya, the list of the best online business tools we have provided above should help you get started.
Additionally, some of the platforms we mentioned here can also serve more functions other than building stores.
For example;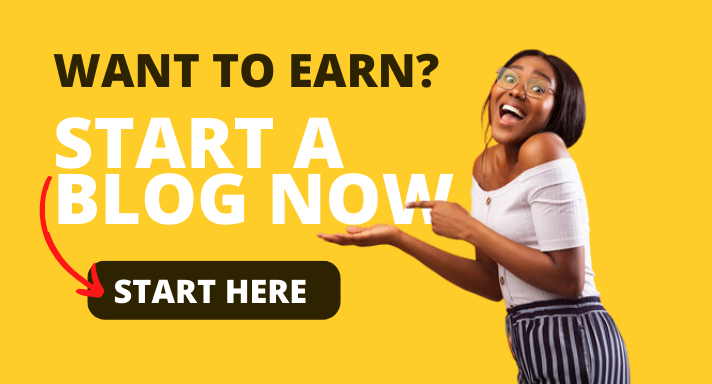 OLITT and Wix can help create blogs, while Shopify only works for online stores in Kenya.