What to sell online in Kenya? In this article, we will answer this question. You will also find steps on how to get started and make money immediately.
The Kenyan e-commerce market is a growing industry. In the past few years, the number of people who buy online has increased by 22%.
The current situation in the Kenyan e-commerce market is that there are a lot of products to sell online in Kenya. However, there are not many sellers for these products. This is mainly due to a lack of marketing knowledge and skills as well as a lack of funding for marketing campaigns.
What are the Top 3 Reasons to Sell Online in Kenya?
The Kenyan e-commerce market is growing at a rapid rate and it is estimated that the number of online shoppers in the country will increase by 400% by 2021.
The benefits of selling online in Kenya are:
1). It is fast and easy to start your own business
Starting your own business can be a challenging and time-consuming process. There are steps involved in setting up an LTD, finding office space, hiring employees, and developing your product or service.
With all these hurdles to jump over, it's not surprising that many people decide they would rather start selling online in Kenya
2). You can reach more customers than brick-and-mortar stores when you sell online in Kenya
Online shopping has been a huge success for companies of all sizes. 
Research from the International Data Corporation (IDC) predicts that online retail will reach $2 trillion by 2020.
More customers than ever want to shop online as it is easier and more convenient for them to do so. As it stands now, retailers are moving away from brick-and-mortar stores and selling their products online.
3). You can sell products from anywhere in the world when you sell online in Kenya
In the past, to start a business in Kenya you had to have a physical location. This meant that you had to physically be near customers in order to make sales and generate revenue.
Nowadays, it is possible for anyone to sell online in Kenya no matter where they are in the world. With some creativity and a little bit of know-how, you can use the internet as your storefront, making money from anywhere
What are the 4 Skills You Need to be Successful in Selling Online in Kenya?
a). Know Your Competition
Competition analysis is an important part of the business. It helps us understand our strengths and weaknesses, and provides insights into how we can improve our product and service offerings.
The competitive analysis tools provide a way for us to know what the competition is up to, what are the latest trends in their products, and how we should position ourselves in the market.
There are many tools available for competitive analysis – from free ones like Google Trends to paid ones like Hubspot's Marketing Grader.
b). Create Killer Ad Copy for content
What makes ad copy effective?
The answer is that there are no set rules on how to create killer ad copy. It all depends on what you want to achieve with your content.
For example, if you want to sell a product, then you should focus more on the benefits and less on the features. If you want to get people's attention, then you should make your ad copy more personal and emotional.
There are many ways in which content creators can make their ads stand out from the crowd. Here are some best practices for creating killer ad copy:
Focus on the benefits of your product/service rather than features
Make your message emotional and personal
Use a catchy tagline or slogan
c). Sell on Jumia Kenya through Dropshipping
Jumia is a Kenyan e-commerce platform that allows users to buy and sell products online.
The Jumia drop shipping service is a unique tool for sellers who are looking to sell on Jumia without having to worry about inventory, shipping, returns, or customer service.
The Jumia dropshipping service allows sellers to list their products on the site and ship them from their own warehouse. They can also manage their own customer relations through the platform.
d). Study your store performance
Store performance analysis is a vital part of a company's marketing strategy. It helps companies understand their customers better, identify trends in their business, and improve the customer experience.
A store performance report should be implemented by first understanding your business goals and the metrics that you want to measure.
For example, if you are a retailer with a physical store, then your goal could be to track revenue per square foot. If you are an e-commerce company, then it could be to track revenue per visitor or conversion rate.
The reports should also include data on how well your marketing strategies are working for your business in Kenya. This includes things like brand awareness, customer retention rate, or average order value.
What should I sell online in Kenya?
Kenya has a lot of potential for online sales, but you need to know what products and services are popular in your market so you can sell them appropriately.
Here are some of the best product categories you should consider selling online in Kenya:
1). Mobile phones and mobile phones accessories
Mobile phones and mobile phone accessories are the best products to sell online in Kenya. This is because they are not only easy to sell but also have a huge potential for growth.
Consumers can easily use them and they don't need any additional equipment or knowledge in order to use them. They also have a wide range of features that people want and need in order to stay connected with the world around them.
You can start selling them online by following these steps:
Set up your website
Register with Google AdWords
Optimize your website for mobile devices
Make sure you have the right images for your products
Create a Facebook page to promote your business
2). Women's hair and hair products.
Women in Kenya are increasingly turning to the internet for hair and hair products. The most popular sites for this are Facebook and Instagram.
The first step is to create a Facebook page or an Instagram account. Then you will have to start posting pictures of your products, use hashtags, and mention your website URL in the caption.
If you want to sell on Instagram, you will need to create a business profile with your website URL at the bio. You can also start posting pictures of your products and mention your website URL in the caption.
3). Fitness Equipment
In Kenya, there is a lack of fitness equipment and this has been a challenge for many people.
In order to overcome the challenge, one solution is to start selling fitness equipment online in Kenya. One way to do that is through e-commerce websites like Jumia or Jiji.
However, you don't own the traffic on these websites, which means your earnings are restricted.
The other option is to start your own website and sell directly from your website without using any third-party platform like Jumia.
This way you can make sure that you have control over the pricing and shipping fees. You will also be able to set up your own payment gateway which will make it easier for customers to pay for their purchases online.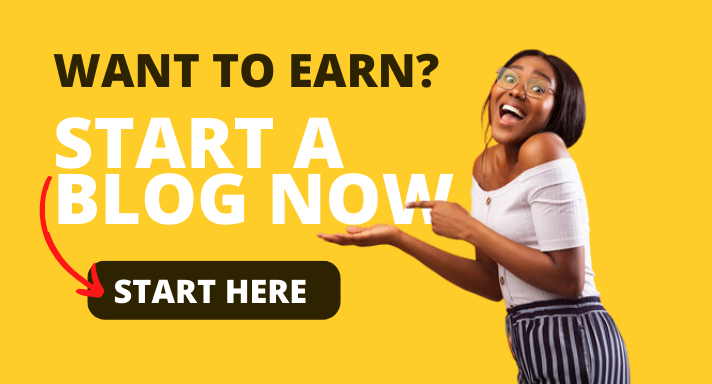 Tips:
Get your product and services listed on Jumia or start your own website
Get social media followers
Make use of Google Adwords and Bing ads
Make use of Google Analytics to improve your conversion rates
4). Electronics
How to Start Selling Electronics Online in Kenya:
In the Kenyan market, there is a huge demand for electronics. This is because of the high penetration of mobile devices and internet usage.
To meet this demand, you need to get started with your online business by knowing how to sell electronics online in Kenya.
The following are some of the tips that can help you start selling electronics online in Kenya:
Know your target audience and what they want from you;
Make sure that your website looks professional and has a good design;
Make sure that you have verified reviews from customers on your website; and
Know what your competitors are doing so you can make informed decisions on what to do as well.
Electronics are a popular category of products that sell well online in Kenya. They are also an item that people buy often and they are accessible to most people. This makes them a good category for e-commerce websites.
The top-selling electronics on Jumia in 2021 were:
TVs
Kitchen Appliances
Headphones
5). Jewelry and Fashion Accessories
Another one best products to sell online in Kenya is a jewelry and fashion accessories.
Do you want to start selling jewelry and fashion accessories online?
If you are thinking about starting a business, then this is the right time. The demand for these products is on the rise and there are more people who are willing to buy them.
There are many reasons why you should consider selling these products online instead of in-store.
You can sell jewelry and fashion accessories at a lower cost than in-store by using eCommerce platforms like Jiji.co.ke.
You can reach out to a larger audience by selling your product online in Kenya.
Customers will be able to find your product easily because it will be listed on search engines like Google and Bing (if you create your own store).
6). Bluelight Glasses
Bluelight glasses are a new trend in the world of fashion. The glasses are made for protection from blue light, which is emitted by electronics and screens.
These days, people are wearing these glasses to protect their eyes from the harmful effects of blue light.
If you want to start selling blue light glasses online in Kenya, you should do so because there is a huge demand for them. People have started buying these glasses to protect their eyes from the harmful effects of blue light emitted by electronic devices and screens.
7). Smart Home Products
Smart home products are becoming more and more popular, making it the best products to sell online in Kenya.
With the rise of smart home devices, the market is projected to grow at a CAGR of 27% by 2020.
What is a smart home?
A smart home is a connected space that has both Internet-connected devices and appliances. It provides users with remote access to their homes and allows them to control their homes remotely from any device.
Smart home products include appliances like smart thermostats, light bulbs, security cameras, and more. Smartphone apps provide users with remote access to all their connected devices.
The most common use cases for these products are convenience and security. As such, they are marketed as "smart" products that provide convenience features like remote control of your lights or heating system or security features like monitoring your children's whereabouts.
The online sale of smart home products in Kenya is a big opportunity for companies and retailers. However, this market is also rife with competition and saturated with fake reviews.
To stay ahead of the competition, retailers need to offer a product that will make customers happy and confident about their purchase decision.
This means that retailers need to have a strong brand reputation that stands out from the rest of their competitors in order to win over customers' hearts and minds.
8). Baby Products
Baby products are an essential part of a new parent's life. They are the first thing that is bought and used when a child is born. However, there is no standard way to buy baby products online.
Many companies use social media to sell their products. This is a great marketing strategy, but it can be time-consuming and difficult for the company to keep up with the demand.
9). Home Decor Items
Decor items make the best products you can sell online in Kenya. The market for home decor items is growing rapidly, as people are becoming more open to the idea of personalizing their homes.
With this in mind, it is important that your business has a strategy for selling these products.
The first step is to identify your target audience. Once you have a good understanding of who they are and what they want, you can start crafting your marketing strategy.
What are the best ways to sell online in Kenya?
Kenyan entrepreneurs are more likely to sell their products on the market through online channels than offline.
As much as you can sell your products in the local market through offline channels, you are more likely to sell them online in Kenya. They can do this by selling on a platform like Jumia or Kilimall or consider building your own online store in Kenya.
There is a lot of competition in the Kenyan market, so it is important for entrepreneurs to stand out from their competitors and build trust with customers. This can be done by offering good customer service and having a good reputation.
Where Can I Buy Things to Sell Online?
There are many places where you can buy cheap items to sell online in Kenya. Alibaba.com is one of the best places to find these items, but there are other options as well.
If you are looking for a place to buy cheap items that you can sell online, then Alibaba is a great place to start your search. Alibaba has been around since 1999 and has grown into one of the largest e-commerce websites in the world, with over $300 billion in annual sales.
Amazon is also a good option if you want to sell on Amazon's platform. They have over 300 million active customers and make it easy for sellers by providing tools like seller central and product comparison charts
How Should I Choose Which Online Marketplace to Sell On?
Online marketplaces in Kenya are the best place to sell your items online. They provide a wide range of customers, great visibility, and a quick way to reach out to more people.
There are many different marketplaces to choose from, such as Facebook Marketplace, Amazon, Jumia and Shopify. It is important that you pick the right one for your needs.
Here are some tips on how to select the best marketplace for your product:
Compare features and pricing across sites
Consider factors such as customer service, payment methods, and shipping options
Check reviews of other sellers on the site you are considering before buying an account
Look at what others are selling on the platform before deciding which marketplace would be best for you
Conclusion: Start Selling Online Today in Kenya
It is very easy to start selling online today in Kenya. All you need to do is get your business set up on a website and start promoting it. There are many ways that you can do this such as by advertising on social media, through email marketing, through search engine optimization, etc.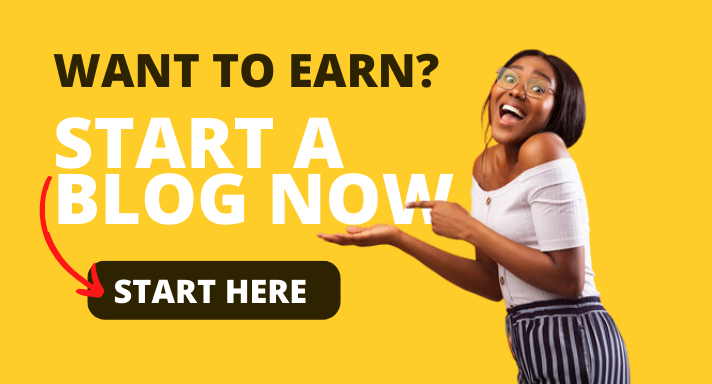 The best way to get started is by learning the basics of online marketing and then developing your skillset over time.