Starting an online business in Kenya can be a daunting task. With the right guidance, however, entrepreneurs can learn to set up shop quickly and securely with the help of Godaddy's products and services.
This article will provide step-by-step instructions on how to use Godaddy to get your online business up and running in Kenya.
Who is Godaddy?
Godaddy is a website hosting, domain registration and online business solutions provider.
It has been around since 1997 and is available in over 40 markets providing services to small businesses, entrepreneurs and individuals all across the world.
Godaddy specializes in domain name registration and website hosting but also offers other services such as website builder, email hosting, digital certificates and more.
With their user-friendly tools creating a professional website can be done quickly without requiring any coding knowledge.
They have an extensive range of features that makes it easy to set up e-commerce stores or create blogs.
In addition, they offer security features such as SSL certificates which help protect customer data while they use your site.
How can you use these tools and services provided by Godaddy to start and grow an online business in Kenya?
Related: Exploring Godaddy Services in Kenya: An Overview
Setting up an online business with Godaddy
By definition, an online business is a company that conducts its operations primarily through the internet.
This can include selling products or services directly to customers through an e-commerce website, providing information or consulting services, or generating revenue through advertising or other online sources.
This means one thing.
If you want to start an online business, you need the following;
Internet connection
Domain name
Web hosting
Products or services to sell
Of course, there are other things like emails, but these are the main ones.
You cannot start without any of these.
The question is, how can Godaddy help with that?
a. Register a domain name
As of 2021, GoDaddy had over 21.2 million customers, making them one of the top domain registrars in the world.
With that number of clients, they must be doing something right, right??
Registering a domain name with GoDaddy is an easy process.
First, go to https://www.godaddy.com/en-za/domains.
Then type the name into the box and search for the desired domain name to see if it is available.
If it is available, you can purchase the domain right away and receive instant activation.
If you are unlucky and your desired domain is taken, search for another one.
Remember, this is the most important part of starting an online business in Kenya.
As such, you need a catchy domain name. And that's not all; here are some other tips:
Keep it simple and easy to remember: A domain name that is short, straightforward, and easy to spell will be more memorable and easier for customers to type into their browsers.
Use keywords: If possible, include relevant keywords in your domain name to help customers find your business more easily through search engines.
Consider using a .com extension: While many other domain extensions are available, .com is still the most recognized and trusted by consumers.
Avoid numbers and hyphens: These can be confusing and difficult for customers to type correctly.
Protect your brand: If you already have an established brand or company name, consider using it as your domain name to help customers easily connect your online presence with your offline brand.
Check for availability: Before committing to a domain name, make sure it is available for registration and not already used by another business.
Consider your long-term goals: Consider how your business might evolve and whether your chosen domain name will still be relevant and appropriate.
Get creative: While it is important to follow the tips above, don't be afraid to think outside the box and come up with a unique and catchy domain name that sets you apart from the competition.
Now that you have a domain let's move on to the next.
b. Purchase hosting
Your website needs a home.
That home is called web hosting.
When it comes to purchasing hosting for an online business in Kenya, Godaddy is a great option.
As one of the world's largest web hosting providers, Godaddy manages over 80 million domains and provides the necessary tools for businesses to establish their presence online.
With a variety of plans ranging from shared hosting to VPS and dedicated servers, Godaddy ensures that all customers have access to the resources they need to succeed.
Additionally, each plan offers reliable performance with plenty of storage space, customer support access and more.
Plus, businesses can rest easy knowing that their data is safe with 24/7 monitoring by experienced professionals.
So, to get hosting on Godaddy, go to https://www.godaddy.com/en-uk/hosting/web-hosting.
Then choose from their plans.
The cheapest one comes at $5.99 (approximately KES 738.57) per month for 3 years.
This means you are paying around $215.64 at that moment and then renewing after 3 years.
Such a plan comes with: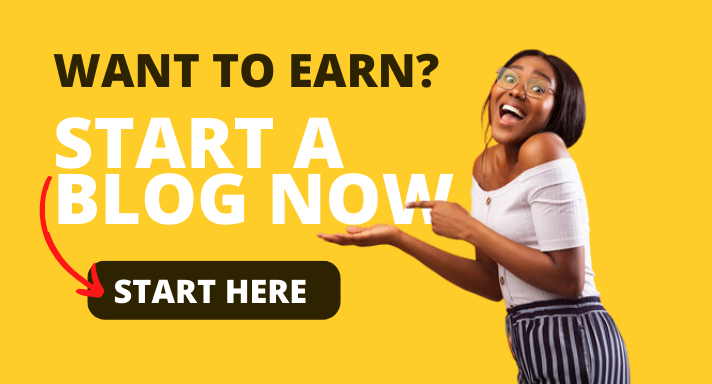 Allows you to host only 1 website on a 25GB storage space
Holds up to 10 databases and unmetered bandwidth
Daily backups
Free 1-click WordPress install
You also get a free domain name ($20.17/yr value).
One issues though.
The free domain is only applicable to the following extensions, .UK, .CO.UK, .COM, .NET, .ORG, .CO, .INFO, .BIZ, .US, .CLUB, .COMPANY, .DESIGN, .EMAIL, .FIT, .LIFE, .LIVE, .ONLINE, .PRO, .ROCKS, .SHOP, .SITE, .SOLUTIONS, .SPACE, .STORE, .TECH, .TODAY, .VIP, .WORK, .WORLD, .XYZ‬.
c. Setting up the website
The next step is setting up your website in Kenya.
This involves installing a CMS on your domain. A very popular one is WordPress.
Lucky for you, Godaddy comes with a 1-click installer.
Once installed, add necessary pages such as "About Us", "Contact Us" and "Privacy Policy".
And if you are keen on selling products, consider installing the WooCommerce plugin.
It makes it easy to manage your online store directly on WordPress.
Don't forget about product description pages and other information specific to the company's services or products.
Finally, ensure that all relevant contact information is included on each web page so customers are able to access it easily.
d. Setting up email accounts
Setting up email accounts is one of the most crucial steps when starting an online business in Kenya.
Emails allow you to build your brand and inform customers about new products and services.
Once you have hosting with Godaddy, you have access to a powerful suite of tools that make it easy to set up and manage email accounts associated with the domain.
Remember, each hosting plan comes with a free Microsoft 365 mailbox. For instance, the Economy plan gives you access to 2 free Microsoft 365 mailboxes ($47.76/yr value) for 1st year.
Here's a guide showing you everything.
To this point, your business is ready to rock.
Other features that may be beneficial for online businesses in Kenya
a. Digital Marketing Suite
Godaddy's Digital Marketing Suite is the perfect solution for Kenyan businesses looking to reach more customers.
It allows you to stay ahead of your competition with an automated marketing planner that notifies you of over 200 upcoming events so that you can engage more customers and access everything you need to reach them in all places that matter.
You can manage and drive your marketing from one easy-to-use dashboard, saving time and increasing productivity.
Furthermore, it also allows for automatic social media post scheduling, giving businesses the power to grow their reach without having a full-time or dedicated digital marketing team.
With this powerful tool, Kenyan businesses have all they need to optimize their online presence and expand their customer base on both local and global scales.
b. Godaddy Studio
Godaddy Studio is an online platform created to make it easier for Kenyan businesses to create content that elevates their brand.
This cloud-based service makes it simple for users to quickly produce, store and share visually rich materials with just a few clicks.
Godaddy Studio enables the creation of high-quality infographics, presentations, logos and more without any special design skills or knowledge.
It also provides access to a library of images and graphics that can be used with user-generated material.
Content created through this Studio ensures that your brand has up-to-date and professional-looking visuals which can be easily shared across multiple channels.
This gives you greater control over how your business is represented online.
With this powerful tool, they can easily create content that elevates their brand everywhere!
c. SEO Services
Search engine optimization, or SEO, is an important part of any online business.
According to Adweek.com, 81% of all purchases begin with an online search.
By utilizing Godaddy's SEO services and implementing keyword research strategies and on-page optimization tactics, businesses in Kenya can increase their visibility on the web.
Godaddy has a team of professionals available to provide clients with customized plans tailored to fit their specific needs in terms of SEO services. 
Related: 11 Common Mistakes to Avoid When Using Godaddy in Kenya
Final Thoughts
It is possible to succeed with online businesses in Kenya, but it requires a lot of work and dedication.
The key is to be prepared and knowledgeable about the platform you are using to create an effective website or store. 
GoDaddy is an excellent platform for Kenyan entrepreneurs, as it offers many features that help make setting up and managing an online business easier.
The customer support provided by GoDaddy ensures a smooth experience from start to finish.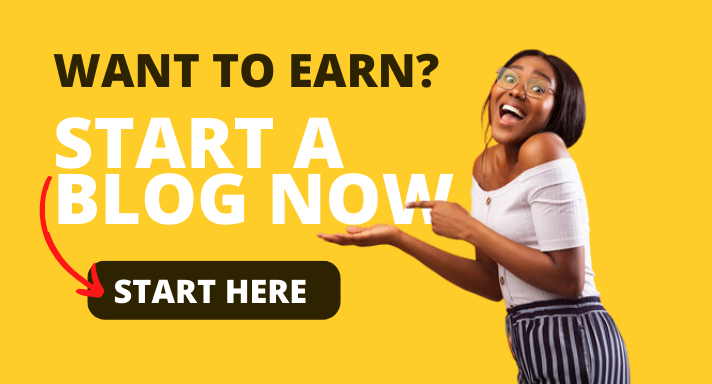 Related: Discover Top 7 Types of Online Businesses to Start in Kenya