With the cost of living going up by day, many people are now looking for side hustle opportunities that will enable them to overcome their financial difficulties and improve both their families and their quality of life. There are so many business opportunities you can start. Some require high capital and others fail even before they celebrate their first anniversary.
Starting an airtime business can be a great idea. In Kenya, the airtime sector generates Kshs 1 billion in revenue every single day. Undoubtedly you can invest in this business and make some money. This business is quite advantageous and doesn't require much capital.
In some businesses, it is possible to go days without making a sale but with airtime selling business you are guaranteed to make sales and earn profit. For instance, you have added airtime to your phone this week and so is your family and friends and many more people all over the country. The truth is, despite all the airtime you have spent or have had on your phone probably none of you has benefited from that. By selling airtime, that can change.
Also, business owners and independent retailers can now make money from the sale of prepaid airtimes thanks to digitization. Prepaid airtime used to be available only through the purchase of actual vouchers. This caused a lot of issues and losses for business owners. For instance, the physical scratch cards could be stolen, misplaced, or get finished and every time a customer visits your shop, you turn them away.
Having convinced you on airtime selling business, you might be wondering how to go about it. Well, there are a variety of ways you can become an airtime vendor. You can sell airtime through your phone, or machine, or even sell scratch cards.
To be able to start an airtime selling business in Kenya, you must meet the following requirements;
Mobile device and a registered sim card with Safaricom, Airtel, and Telkom
Vending machine
Licensed Safaricom dealer
Selling airtime via personal cellphone
Cell phones today are used for much more than just making phone calls. Airtime can be purchased and sold on even the most basic cell phones.
With a phone, there are a variety of ways you can sell airtime to customers.
1). Selling airtime using the Pesakit app
This app allows you to sell airtime for all networks and you can earn a big commission. All you need to do to start selling airtime through pesakit app is to make a free deposit using the pay bill number 802499 and provide your phone number as the account number.
This app comes in handy, especially for agents and shop owners who often lack airtime for particular service providers and customers are forced to turn away or look elsewhere.
Simple steps for beginning to sell airtime using pesakit app
Step 1
You download the app from your google play store, then you open the app once it is installed
Step 2
You then register to join pesakit
Step 3
Select the option airtime or digital airtime scratch cards and choose the service provider the customer needs.
Step 4
Select customer's airtime
Enter your customer's phone number, and the amount the customer wishes to buy, and enter your secret pin. Confirm the details are correct.
Once the transaction is successful you earn a commission.
2). Selling airtime through the Openfloat app
The open float app is a mobile marketplace where you can buy and sell airtime, tokens for electricity, pay for a TV, internet, and other services. This incredible app is powered by Pesapal, a fintech company with headquarters in Kenya.
This app allows you to transact different things including purchasing and selling bulk airtime all in one place. Even better, you can launch your business by funding the float with a deposit through MPESA, chase bank, or equity. You afterward start selling the airtime at a profit to your family members, friends, and around your neighborhood.
Purchase a single consolidated float and use it to sell Safaricom, Telcom, and airtel airtime to profit from each sale.
How the Openfloat app works
Step 1
Download and install the open float app from the google play store
Step 2
Register with your details. Once your account has been approved you can then start doing transactions.
Step 3
Load your float from MPESA or bank account and start selling airtime of all service providers. You earn commission from your purchase as they sell airtime at the wholesaler's price. This app allows you to track your earnings.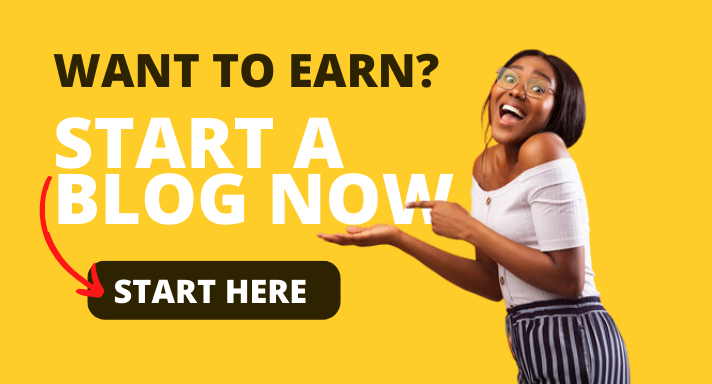 Benefits of using Openfloat
i). You only spend money with Openfloat when you need to. As a result, you are not required to purchase airtime in advance if you want to sell it. To make a sale, simply choose the vendor and quantity on openfloat when necessary.
ii). You always have access to your float wherever you are hence you can sell airtime from anywhere including the comfort of your home.
iii). Access is both simple and secure. All you need to load, transact, and track your sales on the app is an android phone and MPESA. You can also do business easily and keep better records of your daily activities.
iv). Revenues from Openfloat have increased. You control when and how your money is spent. You can always satisfy your customers' needs without making a significant upfront investment. Additionally, you gain access to many revenue sources on the same platform, enabling you to sell more and make more money.
v). As an airtime vendor you don't need to keep any stock of scratch cards
vi). You don't need to rent space for selling airtime
Disadvantages of Openfloat app
i). It is hard for people to trust you with their money. Many people are afraid of being scammed.
ii). Many people would rather buy airtime for their phones using MPESA.
3). MPESA
MPESA shop owners can also sell airtime to customers using the MPESA business till number. A till number is the number displayed for customers to make payments to your business. In instances where the business owner runs out of scratch cards, he or she can use the MPESA business till to sell airtime to the customers and they pay cash.
How to sell airtime using business till
Enter *254 then hashtag and select MPESA business till
Enter your store number, then choose the option "sell airtime"
Insert the customer's phone number and the amount they are paying for the credit.
Next, you are required to enter the operator ID and PIN then confirm the transaction.
5). Selling airtime using the Vending Machines
Airtime vending machines allow you to sell prepaid airtime to all service providers. You can purchase an airtime vending machine and place it next to your establishment. Using this, you can generate extra revenue by selling tokens and airtime.
There are two types of vending machines
Stationery Airtime Vending Machine with led screen, has a power bank to operate, it is too bulky to carry around.
It's sold at Kshs. 23,000
Smart touch screen Airtime Vending Machine is handheld, lightweight and portable. You can carry it around and sell airtime from anywhere you want. It goes for Kshs. 30,000
Ways of selling airtime using the vending machines
Any sim card can be used. You insert a sim card into the machine, which will then disperse vouchers for the purchased airtime. A customer can carry out the transaction on her own especially if you are busy with other businesses.
Advantages of using an airtime vending machine
01). It is auto floating
02). All your sales records are tracked online. This helps you know airtime sold and profits earned
03). It can be done alongside other businesses
04). You don't need a significant amount of cash to start the business. It can be done as low as 23,000 Kenyan shillings.
05). Airtime commission is settled the next morning. You get 6% on any amount you sell.
6). Selling scratch cards airtime
The top communications business, Safaricom, provides affordable services concerning packages, airtime, and SMS. You can purchase scratch card airtime from Safaricom at a discount and resell it at a profit. It is a great business that you can launch with Safaricom.
Safaricom offers bulk airtime purchases that can be sold at a profit to individuals, small enterprises, and retail establishments. When you conquer specific regions, you become their distributor, and business begins to expand.
Selling Safaricom airtime using scratch cards is, however, a declining industry because so many people now opt to buy airtime through MPESA. You should thoroughly investigate the local market need before launching this type of airtime selling business.
Although many now buy airtime directly from their phones, a sizable minority of people still utilize scratch cards.
CONCLUSION
Selling airtime is a venture where you can be sure to make sales. This is not, however, a get-rich-quick venture.
You must work hard and be determined if you want to harvest greater rewards. Posses a persuasive quality to persuade clients to purchase from you, especially if you are selling via mobile apps.
Related: