eBay is a popular online marketplace that allows people all over the world to buy and sell goods. With over 182 million active buyers globally, eBay presents a great opportunity for sellers in Kenya to reach an international customer base. This guide will provide tips and strategies for successfully selling on eBay as a seller located in Kenya.
Register as an eBay Seller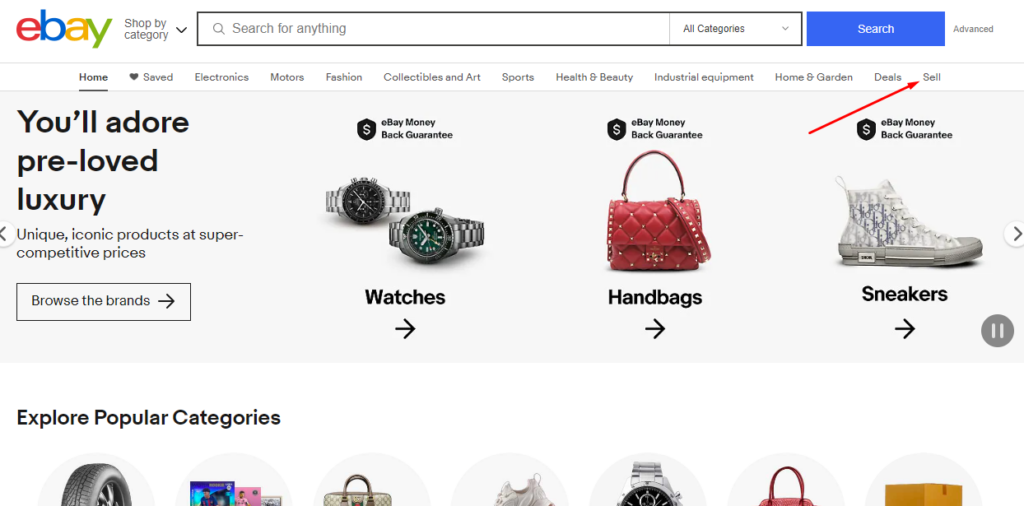 The first step to selling on eBay from Kenya is to create an eBay seller account. Here are the steps to register:
Go to www.ebay.com and click on "Register" in the top right corner.
Provide your name, email address, and set a password.
eBay will send a confirmation email. Click to verify your email address.
Add information about your business location, phone number, and bank account.
Choose a seller username – this will be your public ID on eBay.
Once your account is set up, you can create listings and start selling!
List Your Items
To sell something on eBay, you need to create a listing for the item. Here's how:
Click "Sell" at the top of the eBay homepage.
Choose a listing format: auction-style, fixed price, or classified ad.
Add details about the item: title, description, photos, category, etc.
Set pricing, shipping costs, payment methods.
Choose listing upgrades (bold title, showcase listing, etc).
Review listing and click "Submit" when done.
Tips for great listings:
Write a detailed, honest description and take clear photos from multiple angles.
Set competitive pricing based on sold listings for similar items.
Offer free shipping or keep shipping costs low to attract buyers.
List in appropriate categories to maximize exposure.
Shipping internationally from Kenya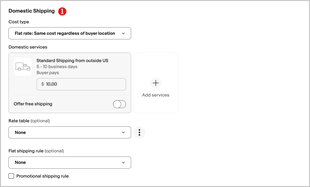 A key aspect of selling to global buyers on eBay is figuring out international shipping. Here are some tips:
Research shipping rates offered by postal services like Kenya Posts and private couriers like DHL.
Consider using an international shipping service like MyUS to consolidate and forward parcels.
Offer low-cost shipping options like economy airmail.
Set handling times to account for customs clearance and transit times.
Provide tracking numbers so buyers can follow their package.
Get shipping insurance to cover loss/damage.
Clear communication with international buyers is essential.
Getting Paid on eBay
As an eBay seller in Kenya, you have a few options to get paid:
PayPal – Instantly receive payments from any country into your PayPal account. You can then withdraw to a local Kenyan bank.
Direct bank deposit – Provide your bank account details to receive wire transfers from buyers.
Payment on delivery – For local buyers only. Have the buyer pay in cash when they receive the item.
Escrow services – A third party holds payment until the buyer receives and approves the item.
Be sure to communicate with buyers upfront about your preferred payment methods.
Customer Support
Providing excellent customer service is key to getting positive reviews and growing your eBay seller rating.
Quickly respond to any questions from potential buyers.
Ship items promptly with tracking and delivery estimates.
Resolve issues promptly and amicably if the buyer has any problems.
Follow up with buyers after delivery to ensure satisfaction.
Going the extra mile for customer service will pay off in the long run.
Conclusion
Selling internationally on eBay is an excellent way for entrepreneurs and small businesses in Kenya to reach millions of buyers worldwide. With the right strategies for listings, shipping, payments, and customer service, Kenyan sellers can build a thriving eBay business and significant export revenue. The platform provides access to markets that might otherwise be difficult to reach.
Key Takeaways
Register for an eBay seller account to get started.
Create appealing listings with detailed descriptions and good photos.
Research the most cost-effective shipping options to different regions.
Offer multiple payment methods like PayPal, bank transfer, etc.
Focus on providing excellent customer service and support.
Leverage eBay's global marketplace to access buyers worldwide.
Read also: