So you want to create a business website in Kenya? You've come to the right place.
See, a website is a must-have tool for any meaningful engagement in the digital world.
If you don't know already, a website is a collection of information and resources filed in an orderly way, which can be publicly accessed over the internet.
The place where you are reading this is itself a website, and that should be enough explanation of what a website is. If you are wondering how to create a business website in Kenya, we are here to help you.
Requirements for a Website in Kenya
Creating a business website in Kenya is easier and cheaper than it used to be a few years ago.
In fact, one can create a website for just a few dollars by hiring a developer or even using some DIY tools. There are a few things you need to have in order to have your website running:
1). Domain Name
A domain name is an address that makes a website to be traced in the online world.
Think of it like the physical address of the online world.
A domain name is an address like www.example.com, www.example.org, www.example.co.za, www.example.cloud, www.example.co.ke, and many other extensions (the last part).
The 'example' part is the domain name that you choose, while the other part like .com and .org is the domain extension. 
There are hundreds of domain extensions that you can choose, and you can learn more about how to search for and get a domain name HERE.
A domain name can be bought from a domain registrar.
Here is the pricing for domain names in Kenya, Nigeria, South Africa, and even globally.
Here's how to buy and register a domain name in Kenya.
First, head over to https://truehost.co.ke/cloud//cart.php?a=add&domain=register and type your domain on the box and then click search.
As you can see, the domain is available, which means no one has already registered it.
But what I was to change the extension, to, say, .com?
Oh no!
It says the domain is unavailable.
This means that someone has already registered it!
If that happens to you, go ahead and use another domain name. Just be sure not to infringe on any copyrights or trademarks.
Assuming you are lucky the domain is available, go ahead and add it to the cart and check out.
You will be brought here.
As you can see, it says, No Hosting!
What does it mean and how can you proceed from here? See the next step on how to create a business website in Kenya.
Just remember, you need to have a domain to create a business website in Kenya.
Free Domain
If you are using some web design services such as Blogspot, WordPress.com, or even Wix, they can allow you to use a subdomain for free to run your website. This could be something like example.blogspot.com or example.wordpress.com.
2). Web hosting service
Web hosting refers to the space on a cloud server where one 'stores' their website once created.
You see, for a website to be accessible once created, it needs to be hosted.
There are many web hosting service providers in Kenya such as Truehost Kenya and Hostpinnacle.
The cost of hosting depends on various factors such as the size of the website created, the number of email addresses needed, or even the type of hosting to be used for the website.
Some of the best web hosting providers in Kenya include:
Truehost Cloud
Kenya Websites Experts
Sasahost
EAC Directory
So, to get hosting in Kenya, follow these steps.
Picking from where we left registering the domain:
Just click on the button "No Hosting!."
And you will land here:
These are Truehost Kenya's web hosting packages, prices, and features.
What you need to do next is go through all the available plans and pick one. To help you choose the best, consider your budget and the features you need to create a business website in Kenya.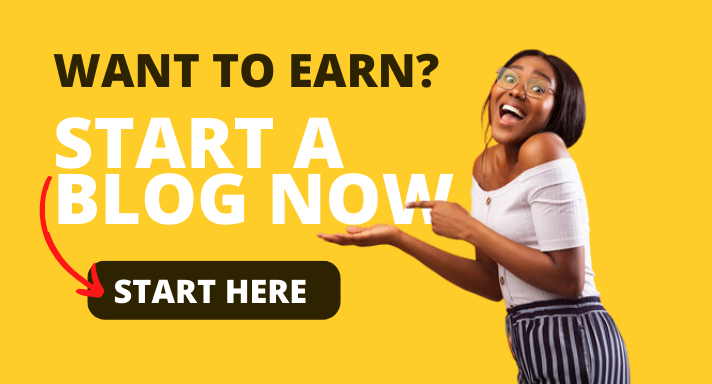 For example:
If you are on a budget, the best plan to pick is Truehost Silver Hosting. It goes for Ksh 1499 per year and comes with the following features:
30 GB Disk Space
3 Domains Max
Unlimited Bandwidth Transfer
unlimited Email Accounts
Unlimited FTP Accounts
Unlimited Databases
99.999% Uptime
If this fits your bill, go ahead and click "Order Now."
And since we had already identified the right domain for your business website in Kenya, click on Use a domain:
You can choose your preferred billing cycle in the next step.
And click Continue.
Voila!
You now have hosting!
From here, proceed to complete your order.
Free Web Hosting in Kenya
If you are looking for free web hosting services in Kenya, there are a few options that one can use. This would be either using Truehost's free trial web hosting service or hosting on free platforms such as WordPress, BlogSpot, and Wix.
3). Install WordPress in Kenya
When you sign up with Truehost, you'll get immediate access to your WordPress site via the control panel.
Go ahead and install WP and then log in.
When you log in, you'll be taken to the WordPress dashboard.
From here, you'll be able to make changes to your website's settings and add new content.
4). Web design service
Once you have the above services sorted, you need to think of the business website design service to use in Kenya.
You can hire a web designer from a place like UpWork or even find a web designer through referrals.
The other option would be to adopt a DIY approach to creating your website, such as using a website builder like OLITT.
A website builder is a simplified way to create a website, where one does not need to have web development skills, but just basic computer literacy.
Whichever way you choose to create a website, here are the steps.
Following your purchase, you will receive an email with instructions on how to access your web hosting control panel.
5). Create the content for the business website
Creating a website for your business in Kenya is a great way to reach new customers and promote your products or services.
But, before you can launch your website, you need to create the content.
This includes developing a strategy for what the website will include, writing and editing web copy, and adding images and other visuals. Here are some tips for creating a website that will help you reach your business goals:
Start by developing a content strategy. Decide what the main goals of your website are and what type of content will help you achieve them. This might include creating an About Us page, listing your services or products, or providing customer testimonials.
Write web copy that is clear and concise. People scan websites quickly, so make sure your text is easy to read and understand. Break it up into short paragraphs and use simple language whenever possible.
6). Plan with SEO in mind
I agree, creating a business website in Kenya can seem like a daunting task.
However, if you plan with SEO in mind, it can be a great way to reach new customers and grow your business. Here are a few tips to help you get started:
a). Do your research
Before you start designing or building your website, do some research on what keywords and phrases people are likely to use when searching for businesses like yours online. This will help you determine which keywords to target on your site.
b). Use those keywords throughout your site
Once you know which keywords you want to target, make sure to use them throughout your website, including in the title tags, meta descriptions, headings, and body text.
c). Optimize your images
Whenever you add images to your website, be sure to include keywords in the file names and alt text. This will help search engines index your images and improve your site's visibility.
d). Promote your site online
In addition to optimizing your website for search engines, promote it through social media, directories, and other websites where potential customers are likely to see it.
e). Monitor your results
Use Google Analytics or another web analytics tool to track how much traffic you're getting from search engines and where it's coming from. This will help you gauge the effectiveness of your SEO efforts and make changes as needed.
7). Keep the website updated
Running a business website in Kenya can be a lot of work. One of the most important things to keep in mind is to keep the website updated. This means adding new content on a regular basis and keeping the design and layout current. If the website looks dated, or if there is little or no new content, visitors are likely to go elsewhere.
There are a number of ways to keep a business website updated. One is to add new content regularly, either by writing articles yourself or hiring someone else to do it for you. You can also add images, videos, and other multimedia content. And don't forget to update the design and layout from time to time, so it doesn't look stale.
Keeping a business website updated is important for two reasons. First, it helps keep visitors coming back. If they see that the site is up-to-date, and has new content on a regular basis, they are more likely to come back.
Second, it helps improve your search engine rankings. If you have fresh content on your website, Google will give you better placement in its search results pages than if you don't update regularly.
Conclusion
In conclusion, creating a website for your business in Kenya is a great way to get started online.
There are many web hosting services and domain name providers to choose from, so do your research and find the one that best suits your needs.
Once your website is up and running, make sure you promote it online and offline to get the most traffic.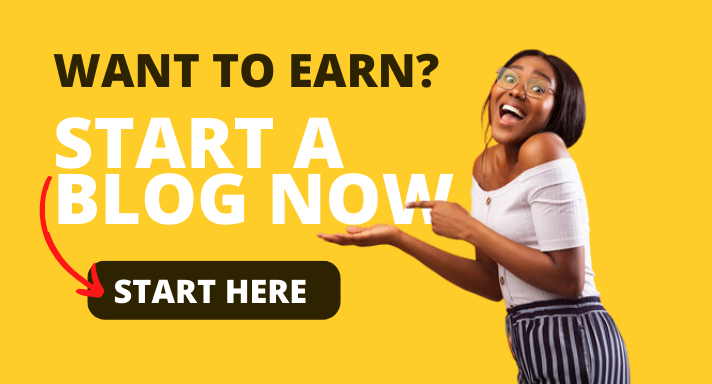 Go here to start with domain registration.