Looking for Cloud hosting services in Kenya? In this article, you will learn how to get these servers with minimum effort and at an affordable cost.
Cloud hosting services in Kenya
Cloud hosting the new terminology in town that everyone pretends to understand better those others. But what exactly is cloud hosting anyway.
Digital Ocean one of the leaders in cloud hosting describes Cloud hosting as a new Flexible approach or method of configuring servers to ensure the most affordable, scalable, and reliable web infrastructure.
Qualities of cloud hosting
Flexible
Can vary the different type of resources depending on demand and application – Customizable
A cloud hosting platform allows configuration of computing resources to the interest of the client, a client may opt for 2GB RAM, 1 Core Processor, and 20GB Storage as per the demand of the application. It also allows reconfiguration of the resources in an upgrade or downgrades at any other later date.
Affordable – pay for what you use
Cloud hosting has flexible billing, services are billed per month or even hour and therefore customers pay for what they consume.
Scalable – can add resources on demand
Cloud hosting platforms allow upgrades and downgrade of resources anytime, seamlessly without any form of disruption of service.
Reliable – Redundant network and storage
To ensure reliability, cloud hosting is running on a network of redundant servers to ensure the highest uptime possible to the hosted applications.
Storage in cloud hosting is also redundantly managed through a series of backup and network storage resources; this ensures there are no risks of data loss.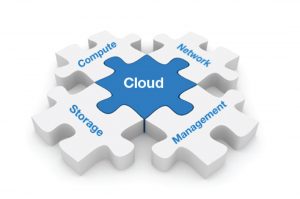 Resources offered and billed separately include:
Compute – processing resources
Storage – Refer to disk space resources.
Network – networking resources
Loan balancers – for balancing the processing load.
Monitoring – monitoring resources.
Cloud hosting services in Kenya can be the best thing to ever happen to your business. Enables you to run services and your online business without the worry of downtime, security, or cost issues. To get cloud servers in Kenya, follow this link https://truehost.co.ke/managed-cloud-servers/.
Other services