How can you make social media work for your small business? Small businesses have a big advantage when it comes to social media. Unlike large companies, they can connect with their customers and followers more personally.
They can also be more responsive to customer feedback and questions.
However, using social media effectively takes time and effort. You need to post regularly, interact with your audience, and offer valuable content that will keep them coming back for more.
In this article, we'll give you tips on using social media for your small business in Kenya.
The Kenyan landscape: What platforms are popular?
Kenya is located in East Africa, with a population of over 55 million people. The landscape of Kenya is diverse, with savannah grasslands, rainforests, and mountains. The climate is also varied, with the coastal areas being tropical and the inland areas being more temperate.
Kenya has a growing economy and a rapidly expanding middle class. This has led to a rise in internet and social media usage in the country.
There are currently 23.35 million internet users in Kenya and 11.75 million social media users. This number is expected to grow to 30 million internet users and 15 million social media users by the end of 2022.
Kenya's most popular social media platforms are Facebook, WhatsApp, YouTube, and Twitter.
And businesses can use these platforms to reach out to potential customers and build relationships with them.
Social media's growing importance in business can't be denied
That's why it is essential for small businesses to know how social media marketing works and what platforms are the best fit for their products or services.
Here are some of the reasons you can't ignore social media:
a). It's where your customers are
According to a recent study, 21.1% of Kenyans use social media. You could reach nearly 5 out of 10 people with your product or service.
You're missing out on a huge opportunity if you're not using social media to connect with your target audience.
b). It levels the playing field
In the past, marketing and advertising were reserved for businesses with deep pockets. But social media has changed all that.
Now, small businesses can reach a global audience with little to no investment. All you need is a computer and an internet connection.
c). It's cost-effective
Social media marketing is one of the most cost-effective ways to promote your business.
In fact, it costs 62% less than traditional marketing methods like TV or print ads. And there's no limit to how much you can spend – you can start small and scale up as your budget allows.
d). It's fast and flexible
Social media is a great way to get your message out quickly. And if you need to make changes on the fly, it's easy to do. There are no print deadlines or production schedules to worry about.
e). It builds brand awareness and loyalty
People trust recommendations from people they know. When someone sees their friend likes your product or service, they're more likely to try it themselves. This word-of-mouth marketing is invaluable for small businesses and doesn't cost anything.
f). It generates leads and sales
Social media can be a powerful tool for generating leads and making sales.
In fact, one study found that social media has a 100% higher lead-to-close rate than outbound marketing.
And with platforms like Facebook ads, you can target your ideal customer with laser precision.
Now that you know the benefits of social media marketing, it's time to start using it to grow your business.
But where do you begin?
How to get started: Creating a social media strategy
Before you start creating social media accounts for your business, you must have a clear strategy. This will help ensure that your efforts are focused and effective.
Your social media strategy should include the following:
a). Your goals and objectives
What do you want to achieve with social media? Do you want to increase brand awareness, generate leads, or drive sales?
Think about what success looks like and how you will measure it. Most people ignore this step thinking they know what they are. But it's essential to have a clear idea of what you want to achieve before using social media for your business.
The easier way to do this is to start with your business goals and work backward. 
For example, if you want to increase sales by 20%, you need to generate more leads. Social media can help you achieve this goal by increasing traffic to your website and making it easier for people to find you.
Once you know your goals, think of ways social media can help you achieve them.
For example, consider creating a social media marketing campaign in Kenya that uses hashtags and other branding strategies to increase brand awareness.
Read also: How to Build The Perfect Holiday Marketing Campaign.
b). Learn everything you can about your audience
Who are you trying to reach with social media? This seems like an obvious question, but it's one that many businesses struggle with.
Think about the demographics of your target audience and what their needs and wants are.
Age
Location
Average income
Typical job title or industry
Interests
etc.
What type of content will they find valuable? How can you use social media to appeal to them?
The best way to learn about your audience is through market research. You can also use analytics tools such as Google Analytics or Facebook Insights to get insights into who your audience is and how they interact with your brand online.
The next step is to create a buyer/audience persona.
What is this? It's a semi-fictional representation of your ideal customer based on market research and real data about your existing customers.
Creating buyer personas will help you understand your audience better and create content that appeals to them.
c). Research your competition
What are other businesses in your industry doing on social media? How well is it working for them? What can you learn from their successes/failures?
This step is important because it will help you avoid making the same mistakes as your competitors and give you some ideas of what has worked well for them.
It will also help ensure that your social media strategy is unique and differentiated from what everyone else is doing.
To find out what others are doing, search for keywords related to your business on each platform (e.g., "real estate agent + Twitter") or look at competitor profiles directly.
Conduct a competitive analysis
Competitive analysis is the process of identifying and evaluating your competitors' strengths and weaknesses. This will help you develop strategies to improve your own social media marketing efforts.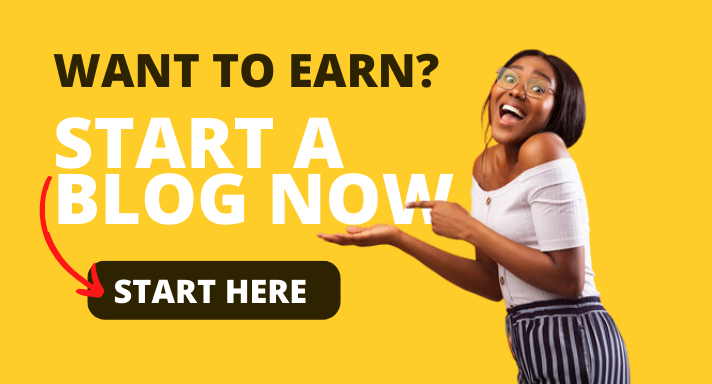 To do a competitive analysis, start by listing your top 10 competitors. Then, for each competitor, answer the following questions:
What are their goals and objectives?
Who is their target audience?
What type of content do they post?
How often do they post?
What is their tone/voice?
Do they use any unique strategies or tactics?
What are the results of their efforts (e.g., increased traffic, higher engagement, more sales)?
Once you've answered these questions, you should know what your competitors are doing right and where they could improve.
Use this information to develop strategies to help you beat them at their own game.
Use social media listening
Social media listening is monitoring social media platforms for mentions of your brand, competitors, industry, or other topics. This can be done manually (searching for relevant keywords) or using a social media listening tool.
Social media listening can help you keep an eye on your competitors and learn from their successes and failures. It can also help you identify new opportunities, such as partnerships or product ideas.
To get started with social media listening, create a list of relevant keywords and set up alerts for each. This way, you'll be notified anytime someone mentions your brand or other topics on your list.
d). Do a social media audit
A social media audit is a review of your current social media activity. This includes an analysis of your profile, content, and engagement.
It's a good idea to do one at least once a year (or more often if you're making major changes to your social media strategy).
To do a social media audit, start by taking inventory of all your accounts and platforms. Then, take some time to clean up your profiles and delete any old or irrelevant content. 
Next, assess the quality of your content and make sure it aligns with your goals and objectives. Finally, look at how well you engage with others on each platform and what results you're getting from your social media efforts.
As you do this audit, ask yourself the following questions:
What's working, and what's not?
Who is engaging with you?
What are your most valuable partnerships?
Which networks does your target audience use?
How does your social media presence compare to the competition?
e). Set up accounts and improve profiles
If you don't already have social media accounts for your business in Kenya, now is the time to set them up.
Make sure to choose relevant platforms for your audience and where they're most active. 
Once your accounts are set up, take some time to improve your profiles. This includes adding a profile picture (preferably one that features your logo), filling out the bio section, and linking to your website. 
You should also consider using keywords in your profile so that people can easily find you when they search for topics related to what you do.
For example, if you're a real estate agent, include keywords like "real estate" or "buy homes."
f). Create content calendars
Content calendars help you plan, organize, and track your content. This includes blog posts, social media updates, email newsletters, etc.
A content calendar can help ensure that your content is timely and relevant to your audience. 
To create a content calendar, start by brainstorming ideas for content. Once you have a list of ideas, start mapping out when each piece of content will be published.
Make sure to leave some flexibility in your schedule so that you can take advantage of timely opportunities as they come up.
What content to post on social media in Kenya: Useful tips and ideas
This is the second step in using social media to market your business in Kenya. Now that you have a strategy in place, it's time to start creating and sharing content.
But what type of content should you post?
Here are some ideas:
a). Share blog posts
Share links to your latest blog posts on social media. This is a great way to generate traffic to your website and show off your expertise.
For example, if you're a wedding planner, you could share blog posts about planning tips, advice for choosing vendors, or real-wedding features.
b). Share photos and videos
Visual content is extremely popular on social media. In fact, people are more likely to engage with and remember visual content than any other type of content. So be sure to include plenty of photos and videos in your social media strategy.
You can post behind-the-scenes photos and videos from events you're working on, sneak peeks of new products or services, or simply images that represent your brand well. Just make sure they're high quality!
c). Highlight your industry news
Keep your followers up-to-date on news and trends in your industry. This shows that you're knowledgeable and helps to position you as a thought leader. You can share articles, infographics, or even your own commentary on current events.
d). Share user-generated content
Encourage your fans and followers to submit their own photos and videos related to your business.
Then, repost the best submissions across your social media channels. Not only is this a great way to engage with your audience, but it also gives you free content to post!
e). Publish case studies
If you have any case studies or testimonials from happy clients, be sure to share them on social media. This is a great way to show off your work and build trust with potential customers.
f). Offer discounts and coupons
People love getting a deal, so offer discounts and coupons your followers can use. You could do a weekly or monthly giveaway or simply share coupon codes that they can use on your website or in-store.
g). Ask your audience questions
Get your audience involved by regularly asking them questions. This could be anything from their opinion on a current industry trend to what type of content they'd like to see more from you. 
Not only will this help you better understand your target market, but it also encourages engagement and builds relationships with your followers.
h). Run a contest or giveaway
Everyone loves a good contest, so consider running one on social media. This is a great way to engage with your audience and generate excitement around your brand. 
Just be sure to choose a prize relevant to your business and make the rules easy to follow.
How to figure out what to post in Kenya
Take a look at your social media analytics to see what's been performing well in the past. This will give you an idea of the content types that resonate with your audience and engage them.
See what other businesses in your industry are doing on social media. What type of content do they share? How often do they post? You can use this as inspiration for your own strategy, but be sure not to copy their exact approach – you want to stand out from the competition!
Use a social media content calendar to plan out your posts in advance. This will help you stay organized and make sure you're sharing a variety of content types regularly.
Read also: Top 340+ Instagram Content Ideas for Bloggers.
Measuring success: What metrics to track
Now that you've been publishing, it is crucial to measure the success of your efforts. Some general metrics can be useful for any small business. 
To start with, tracking how many people are following your page or account is important. This number can give you an idea of how much reach your social media has. 
It is also worth looking at engagement metrics, such as likes, comments, and shares. These numbers can give you an idea of how popular your content is and how engaged your audience is.
Another important metric to track is website traffic. You can use Google Analytics to see how much traffic you get from social media. This can help determine if social media drives potential customers to your website. 
Above all, it is also worth looking at sales figures.  If you sell products or services online, track how many sales come from social media. This will give you the clearest idea of whether or not your social media efforts are paying off.
Final thoughts
Social media provides small businesses in Kenya with several benefits. 
First, it is a cost-effective way to reach out to potential customers. Second, social media platforms can be used to build relationships with customers and create a community around the business. And you can use it to drive traffic to the business's website or blog in Kenya.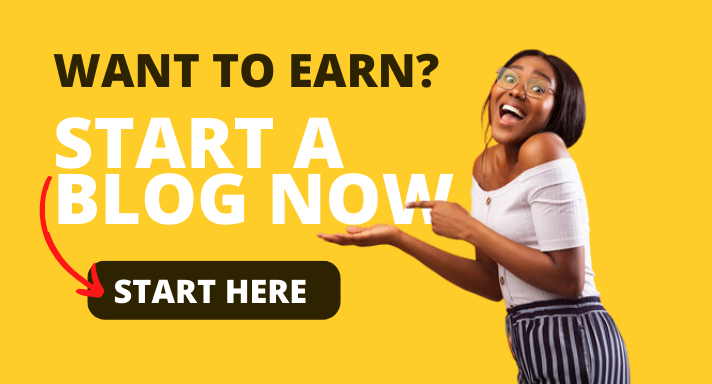 Overall, social media is an important tool for small businesses in Kenya. By taking advantage of the benefits mentioned above, businesses can use social media to their advantage and grow their customer base.