Godaddy is one of the world's leading domain registrars, with over 84 million domains managed by its platform.
It has been gaining traction and recognition in Kenya due to its ease of use and affordability.
However, some common mistakes users tend to make when using Godaddy services in Kenya can impede their online success.
This article will discuss the common mistakes to avoid when using this service so that YOU can take full advantage of their services without any difficulties or issues.
Just for fun:
According to BuiltWith.com, there are over 900 Kenyan websites hosted on GoDaddy.
And to confirm, I did a little digging on one of these domains, and it checks out.
What is GoDaddy?
GoDaddy is a technology company that offers various internet services, including domain registration and website hosting.
It is one of the largest domain registrars in the world, and it is known for its easy-to-use website builder tools and low-cost hosting packages. 
GoDaddy also offers various other products and services, such as website security, online marketing, and e-commerce solutions, to help businesses establish and grow their online presence.
That said, let's dive directly into mistakes you should avoid.
Technical Mistakes
Technical mistakes are errors related to the server, hosting, or configuration issues when implementing a website or other online services.
These missteps can lead to website downtime, slow loading times, and even total data loss.
a. Not using the correct domain name
One of the most common mistakes when using GoDaddy in Kenya is not registering the correct domain name.
While it may be tempting to choose a domain name based on personal preference or an idea that seems clever, selecting a domain name that best reflects your business and makes sense for users looking for your website is important.
To ensure you get the right domain name, do some research beforehand.
Analyze what keywords are used in relation to similar businesses and services and which domains have already been taken.
Additionally, keep in mind any potential misspellings or typos when selecting a domain name since these can lead to people being unable to find your website.
When choosing a domain extension, note how this might affect user behavior – .com is more popular than . co, for example.
b. Not securing the domain name
It's essential to secure your domain name as soon as possible so that no one else can register it before you do.
If someone else registers your desired domain name first, they will own it, and you won't be able to get it back until they decide to sell it or release it.
Additionally, if someone purchases a similar-sounding or spelled domain name, people may accidentally land on their website instead of yours, leading to lost business opportunities.
For those in Kenya looking to use GoDaddy, make sure that you register the desired domain names early on and don't wait too long before securing them.
c. Not setting up the hosting correctly
When setting up your hosting, make sure to properly configure all of the settings or else they may experience technical issues.
For example, certain settings, such as the type of server (Linux/Windows) and security protocols (SSL/TLS) need to be configured correctly to ensure that visitors have a secure connection and can access the website without any problems.
In addition, users must pay attention when configuring their domain name servers (DNS). 
If DNS records are not set up properly, visitors may not be able to reach the site or pages may take too long to load.
Lastly, check for any misconfigured email accounts, which could result in emails being delivered late or sent from an incorrect address.
d. Not using the correct nameservers
Nameservers are responsible for pointing web browsers to where a website is located, so if they are not set up correctly, users will be unable to access the site.
Furthermore, incorrect nameserver settings can cause website performance issues such as slow loading or inaccessible pages.
To avoid these problems, ensure that all domains have the correct nameservers assigned by GoDaddy and that any changes are done properly and promptly.
GoDaddy has two default nameservers: ns1.godaddy.com and ns2.godaddy.com.
e. Not using the correct email settings
Using incorrect email settings when using GoDaddy in Kenya can cause major problems for many users.
The most common mistake is not configuring the correct email settings on the domain name server.
This can lead to problems such as emails being sent to the wrong address or not arriving at all.
And if this happens, it can be difficult and time-consuming to troubleshoot these issues.
Another issue that arises from not using the correct settings is that emails may be blocked by security systems or anti-spam filters set up by other services.
To ensure a smooth flow of incoming and outgoing emails, users should ensure that their email configuration settings are correctly configured before sending any emails out.
Also, enable authentication protocols such as SPF and DKIM records in your DNS manager to verify sender credentials and prevent spoofing attacks.
Security Mistakes
This is a major concern when using GoDaddy in Kenya.
According to Sucuri, in 2018, WordPress was the target of 90% of all hacking attempts on content management systems (CMS).
As such, it is crucial for you to be aware of the potential risks and take steps to protect yourself.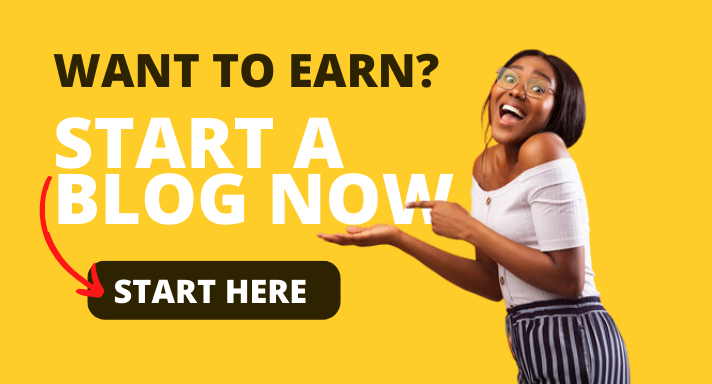 Security mistakes can range from leaving user accounts unprotected to using weak passwords, installing malicious software, or accessing websites that may contain viruses or malware.
a. Not activating two-factor authentication
Without it, you are leaving your domain or hosting account vulnerable to attack.
Two-factor authentication (2FA) provides an extra layer of security to your account by requiring both a password and a unique one-time code sent via text or email before allowing access.
This adds an additional barrier that stops hackers from accessing your account, even if they have obtained the password.
Not having this feature enabled can put your online assets at risk of being compromised and potentially stolen.
The good news is that setting up two-factor authentication on Godaddy accounts in Kenya is easy.
Here is a guide showing you everything.
b. Not setting up secure passwords
While 2FA may be enough when using GoDaddy in Kenya, one of the most important things to do is set up secure passwords.
Not creating a secure password can open you to cyber security risks such as hackers accessing your information or account.
It's essential that you create unique and strong passwords that are hard to guess and avoid using the same password for multiple accounts.
Passwords should also be changed often to ensure an added layer of security.
At the same time, it's recommended not to use public WiFi networks when accessing GoDaddy services, as these networks are unsecured and susceptible to cyber-attacks.
To ensure you stay safe online, try not to use easily guessable words or phrases like pet names or birth dates as part of your passwords.
Instead, opt for longer passwords, including symbols and numbers, making them nearly impossible for someone else to figure out.
d. Not installing an SSL Certificate
An SSL Certificate provides website encryption, thus protecting sensitive information and enhancing customer trust.
Without one, any data sent over a website or online form becomes vulnerable to cyber-attacks. This can lead to costly losses of customer data and funds and reputation damage.
GoDaddy makes it easy to install an SSL Certificate on a domain by offering various levels of security depending on the needs and budget of the user.
Additionally, there are multiple methods for obtaining an SSL certificate, including through GoDaddy's partner organizations or other third-party vendors.
Regardless of which option is selected, having an active certificate is essential for safeguarding personal data and building customer loyalty in Kenya.
Support Mistakes
These are mistakes that arise when seeking help.
a. Not understanding the terms of service
When using Godaddy services in Kenya, read the terms of service carefully.
Failure to understand the terms can lead to serious consequences for users, including costly fees or even termination of services.
It is also essential that users regularly revisit the terms as they may be updated from time to time.
Take the time and read through all of the legal documents associated with a product before signing up or agreeing to anything.
Paying attention to fees, charges, renewal dates, and limitations on usage can help save users from significant problems down the road.
Most importantly, understanding any automatic renewal policies or cancellation clauses should be a priority when considering any type of service agreement with Godaddy in Kenya.
b. Not reading the FAQs
Ignoring FAQs is one of the most common mistakes to avoid when using GoDaddy in Kenya.
Not taking the time to read the FAQs can be an expensive mistake, as customers may miss out on important information.
This includes knowledge about how customers can get technical support, what services are available, and whether or not they are eligible for refunds or discounts.
Use this information to understand better what you are getting yourself into.
c. Not using the official GoDaddy support channels
When using GoDaddy in Kenya, be aware of the various support channels available.
It is strongly recommended to use the official support channels provided by GoDaddy instead of third-party services.
Unofficial channels may lead users into unanticipated situations and falling into scams.
Therefore, customers should always verify the legitimacy of any service provider before engaging with them and refrain from using unofficial sources for their GoDaddy needs.
This includes avoiding random people who claim they can help and those offering services at a greatly reduced cost or those that seem too good to be true.
Utilizing the official customer support channels will help ensure users are protected from potential fraudulent activities and will have access to professional assistance if needed.
Final thoughts
The most important thing when using GoDaddy in Kenya is to stay vigilant and alert.
It's easy to fall into scams if you're not careful, so it's essential that you take the time to double-check any information before you make a purchase or enter your personal details.
Read all the terms and conditions associated with any service you are interested in using. This will help ensure that everything is above board and legitimate.
Finally, always use reputable payment methods for services with GoDaddy in Kenya.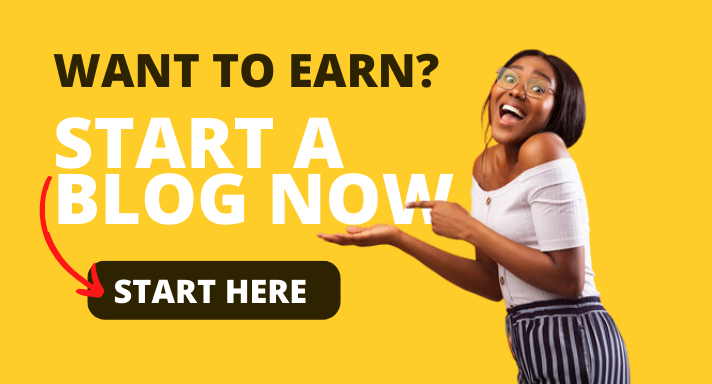 Try not to use cash, as this could leave you vulnerable to fraudsters and scammers. Instead, opt for official payment options such as bank transfers or major credit cards where possible.