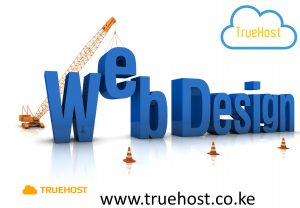 A website is the most important office of your firm, business, organization or even personal brand.
It is like an office which is open at all times, which is in every city, town, country, village and market in the world, and which allows visitors to self-serve. A website is a must have in this digital age.
Truehost cloud offers a chance to have your website online at the least possible cost; fulfilling our objective of empowering people via cloud computing.
OFFER!  OFFER!  OFFER!
Get your business or brand online with a stunning 5 page website in three days, only at KES 9568!
This includes:
Easy to edit and update website, built on Truehost website builder.
Delivered within 3 days
10 GB web hosting
Unlimited email accounts
.CO.KE domain registered for one year
You give your specs, the website is done, and your get one day to review the design.
Read more