International businesses looking for a place for regional or pan-African operations find Kenya to be appealing. This is due to the country's favorable investment climate, numerous business opportunities, strategic location, and improved ease of doing business.
You might be wondering if a foreign national or someone who does not reside in Kenya can open a business there. Yes, in Kenya, a foreign national or non-resident of Kenya can start a business there by following the legal process of registering foreign enterprises.
The Kenya Citizenship and Immigration Act defines a foreign national as any person who is not a citizen of Kenya.
Foreigners are allowed to invest in their enterprises in Kenya since doing so is advantageous for both the nation and the investor. Foreigners investing in Kenya create jobs for Kenyans and this reduces the non-employment rate. They also contribute to the economy's growth through taxation.
Now that you know a foreigner can start a business in Kenya, before registering, you must choose whether you want to operate as a limited company, a partnership, or a single proprietorship. Once you have settled, learn about the conditions necessary for the type of business.
Requirements to start a business in Kenya as a foreigner.
1). Immigration permits
Foreigners who want to own or operate a business must apply for a work permit with the Ministry of Immigration. A work permit is issued to allow a person to lawfully work in a particular country.
Work permits are only valid for two years, renewal applications should be submitted 3 months in advance of the expiration date.
2). Business name for registration
Any business must have a name before it can operate. You are required to get a name that is unique because there is a possibility the name already exists.
For you to register a business name, you must provide at least 3 unique business suggestions. In Kenya, business name registration is done via the eCitizen platform.
3). Business License
A business license is your business's official registration that enables you to carry out business in your sector and region.
4). KRA Registration
In Kenya, the law requires that you must have a KRA PIN while making transactions such as registering a business and many more.
5). NHIF Registration
The National Hospital Insurance Fund is the primary provider of health insurance in Kenya with a mandate to enable all Kenyans to access quality health care to all Kenyans.
Foreign nationals are eligible to apply for NHIF, provided they have the necessary documents such as passport copies and work permits.
6). NSSF Registration
The National Social Security Fund is a fund that covers all employees in the private sector that are not covered by the government's pension scheme. It offers social protection to all Kenyan workers.
You are required to register with the NSSF to protect the retirement benefits of your employees.
7). Alien ID card
The Alien card acts as the identification of foreigners throughout their stay in the country. All foreigners who stay in Kenya for more than three months (90 days) are required to register as aliens and obtain an alien registration card.
This card allows you to access government services and other requirements as a business owner. A foreign national in Kenya shall produce the following as part of the application for an Alien card.
A dully filled signed and stamped online application form
A copy of a valid passport to establish identity and nationality
Two recent color passport-size photographs (white background) were taken not more than 12 months before the date of application.
A resident person will be required to produce the above in addition to a valid permit or pass
If the application is for renewal the applicant will be required to produce a previous foreign certificate
For a lost alien card, the applicant will be required to produce valid police abstract as proof of loss.
A foreign national registration certificate (alien card) issued or renewed will expire within two years of that issue or renewal of the certificate. In the case of permanent resident holders, the alien card must be issued for a maximum of three years.
8). Entry Visa
This is a 3 months valid document that allows you to enter Kenya. It can be for short-term business purposes, tourism, and medical reasons.
Document required to register a company in Kenya
As a foreigner, you are required to submit some documents before the business registration application in Kenya. An application letter to the registrar of companies is the first step in registering a foreign corporation in Kenya.
You are required to provide:
i). Certificate of company formation
ii). Certificate of Memorandum and articles of association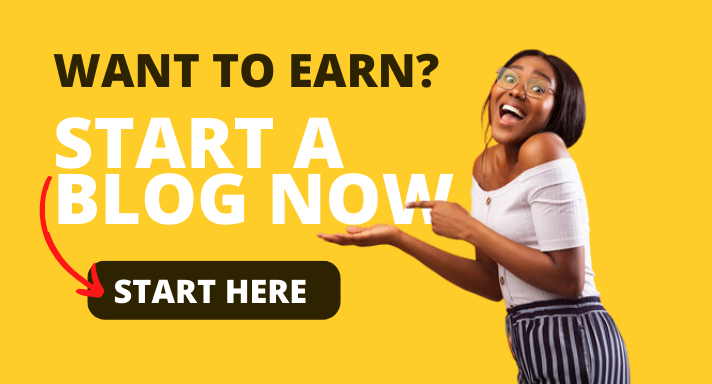 iii). Certificate of company registration
iv). Notice of the address of the registered companies office in Kenya
In Kenya, business registrations are handled by the registrar of companies. He or she issues the local and foreign corporations with certificates of incorporation, certificates of conformity, and certificates of registration for partnerships and sole proprietorships.
After looking at some prerequisites for starting a business in Kenya, below are some of the business forms you can register.
#1. Sole Proprietorship business
Of all the available business entities, registering as a sole proprietorship or a business name is the easiest. This type of entity is formed by only one person. It can be wholly owned by a foreigner.
You are required to gather the necessary information to complete the business name registration(BN/2 form) application. BN/2 contains the details of the business owners.
One is required to provide proof of identity documents which include a copy of passport or alien ID, a colored passport size photo, and a copy of the KRA PIN certificate.
The registration process is done through an eCitizen account and is normally completed within 7 days.
#2. Limited Liability Partnership
For this type of entity, there can be as few as two partners and as many as twenty and not more. registering a limited liability partnership in Kenya is a fairly simple procedure.
This type of entity essentially enables the partners to separate their liability from the partnership's liability. A manager who is a resident in Kenya must be appointed at the point of registration.
Additionally necessary and submitted is the manager's letter of consent to serve as that partnership's manager. The partner's details are also required.
The registration of a limited liability partnership is done manually at the registrar of companies.
#3. Limited Companies
Both locals and foreign nationals can freely register a limited liability in Kenya.
A limited company is a type of business structure whereby a company is considered a legally distinct body.
To register a limited liability company in Kenya you will need two shareholders, two directors, and a registered office within the country, with both physical and postal addresses. There are two types of limited companies; private limited companies and public limited companies.
A private limited company does not allow you to offer shares to the general public while a public limited company can raise capital by offering shares to the general public.
As a foreigner, a private limited company is among the best business entities that you can start in Kenya. It can be wholly owned by a foreigner. There is no requirement for a resident director or a company secretary.
On the other hand, beginning a business in the form of a public limited company, as a foreigner in Kenya, may be slightly more difficult than the other forms of business. A resident Kenya representative is required and so is a company secretary. At least 30% of shares must be held by Kenyans.
To register this type of business, the CR1, CR8, and statement of capital forms need to be filled, and a memorandum of the company and its articles of association should be drafted. Personal details of directors and shareholders are also required.
CONCLUSION
The Kenya Registrar of Companies has significantly contributed to the simplicity with which both Kenyan citizens and foreigners can register and start businesses in Kenya.
Given Kenya's 2030 vision for economic growth, foreign investors interested in Kenya should think about establishing a firm here and begin to build their business up.  You can start your ideal business in Kenya as long as you have the required qualifications.
Related: