See, running a business can be tough sometimes, especially if you are the one calling the shots. 
You sometimes feel like not waking up and dread phone calls may be clients calling to cancel orders or to complain about this or that.
Either way, there is a reason why you became an entrepreneur, right?
Nobody said it was going to be easy.
To motivate you, here are some insightful quotes about small businesses.
Go through them to get inspired.
#1. "Most great people have attained their greatest success just one step beyond their greatest failure." – Napoleon Hill
Insight: Failure is inevitable. But on the flip side, when you fail, it means you found a way how not to do something. And if you can push a little more, success is inevitable. 
#2. "Some people dream of success, while other people get up every morning and make it happen." – Wayne Huizenga
Insight: You can't dream it to the existence, in the end, you must get up and make it happen. Dreams help you keep focused, but the action makes it happen.
#3. "If you're going to run a small business, you need to know what everyone is doing, be the first one in and the last one out, and work weekends." – Glen Mazzara
Insight: No one else will care about your business more than you. You need to know what is going in every corner of your business.
#4. "The secret of change is to focus all your energy not on fighting the old but on building the new." – Socrates
Insight: If all of your time as an entrepreneur is spent fighting change, you are doomed! Change is inevitable, and instead of fighting it, find ways to leverage what's going on to grow.
#5. "Always deliver more than expected." — Larry Page
Insight: Lary Page is the co-founder of Google. And if you know the company, they overdeliver! Find a way to do more than the customer is paying for and they will always come back.
Quotes about small business failure
#6. "Failure is simply the opportunity to begin again, this time more intelligently… A business absolutely devoted to service will have only one worry about profits. They will be embarrassingly large." – Henry Ford
Insight: You haven't failed if you learned something. Scrutinize why you failed and what you can do differently in the future.
#7. "I knew that if I failed I wouldn't regret that, but I knew the one thing I might regret is not trying." – Jeff Bezos
Insight: Who doesn't know Jeff Bezos? He is the founder of Amazon, a guy who revolutionized the eCommerce industry forever. 
If you are thinking of starting a business, you better get down to work and don't obsess about failure.
#8. "You can't connect the dots looking forward; you can only connect them looking backward. So you have to trust that the dots will somehow connect in your future. You have to trust in something—your gut, destiny, life, karma, whatever. This approach has never let me down, and it has made all the difference in my life." – Steve Jobs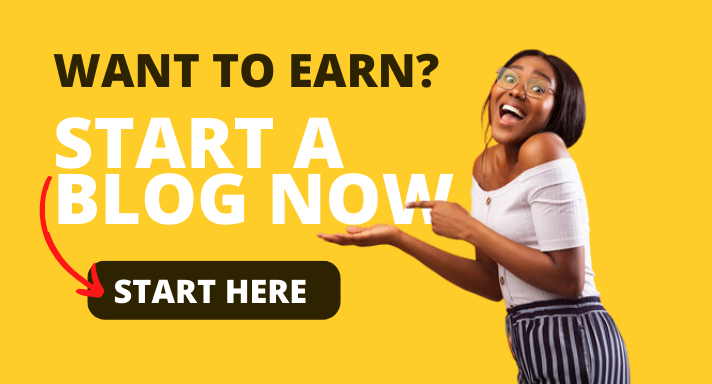 Insight: You don't know what the future holds, no one does. But if you start now, you can only look back later and see the whole picture. Follow your dreams and everything else will fall into place.
#9. "I have not failed. I've just found 10,000 ways that won't work." – Thomas Edison
Insight: Don't beat yourself up! There is a goldmine of information in a failure. 
Leadership quotes about small business
#10. "Good management is the art of making problems so interesting and their solutions so constructive that everyone wants to get to work and deal with them." – Paul Hawken
Insight: Being a leader in your business means you need to get every resource at your disposal working towards one goal. For that to happen, you need to learn how to get everyone excited to be part of the solution.
#11. "Leadership is working with goals and vision; management is working with objectives." – Russel Honore
Insight: You have to understand how to leverage your leadership skills to get everyone focused on the vision, and implement management techniques to get them working.
#12. "Leadership is the art of getting someone else to do something you want to be done because he wants to do it. – Dwight Eisenhower
Insight: Lead by example. Be the change you want to see in your business. Show, don't just tell!
Small business quotes about innovation
#13. "You can't ask customers what they want and then try to give that to them. By the time you get it built, they'll want something new." – Steve Jobs
Insight: Listening to customers is epic to improving your business. But don't fully rely on them as a source of future product ideas.
#14. "Your most unhappy customers are your greatest source of learning." – Bill Gates
Insights: To get the best business ideas, almost guaranteed to work, look at what customers are complaining about and get a solution.
#15. "You don't need to have a 100-person company to develop that idea." – Larry Page
Insight: You can do amazing things alone, only get a team to amplify your efforts. You can do this alone, for now.
Other quotes about small business
#16. "Success usually comes to those who are too busy to be looking for it." – Henry David Thoreau
#17. "There's no shortage of remarkable ideas, what's missing is the will to execute them." – Seth Godin
#18. "A big business starts small." – Richard Branson
#19. "You don't build a business, you build people, then people build the business." – Zig Ziglar
#20. "Anything that is measured and watched, improves." — Bob Parsons.
There you go, 20 Insightful quotes about small business.